Hollywood Romances With Huge Age Difference
When you think about having a perfect partner, you probably picture someone who is in the same generation as you. However, love does not always work that way. After all, the heart wants what it wants, so you might fall for someone older or younger. You may even know a few couples who make it work despite being in different age brackets.
With that said, age doesn't necessarily matter for a couple of Hollywood romances. From the 17-year age gap between George and his lawyer wife Amal Clooney to the 10-year age difference between Priyanka Chopra and Nick Jonas, these celebrities have found their dream partners in fellow stars who are older or younger than they are. Well, if you are enjoying a healthy and happy relationship with someone from a different generation than yours, that's your call, right?
These celebrity duos have quite an age difference between them. However, when it comes to love, they prove that age, indeed, is just a number. Find out which Hollywood romances have a huge age difference below:
George Clooney & Amal Clooney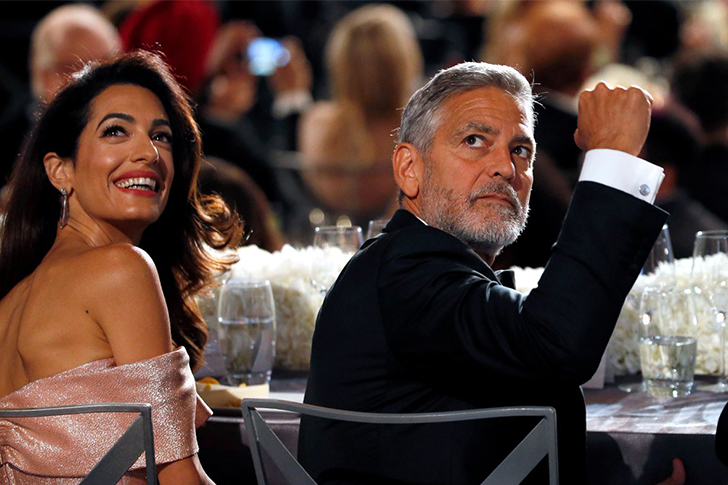 In 2014, the world was surprised when Hollywood's bachelor George Clooney announced his engagement to famed human rights lawyer Amal Alamuddin. The actor was 52 years old, and his betrothed was 35 at the time. They officially tied the knot in September 2014, just a year after they met. The celebrity duo's wedding ceremony was held at a resort in Venice, Italy. Three years later, the couple welcomed twins Ella and Alexander.
As we all know, the couple nabbed headlines as soon as they began dating, but how exactly did they meet? In July 2013, the two were introduced by a mutual friend, and Clooney and his future wife began to develop a friendship. They reportedly communicated via email at first, and when things got serious, they spent a vacation together in Kenya. The actor later revealed that the trip made him realize he wanted to marry her.
Blake Lively & Ryan Reynolds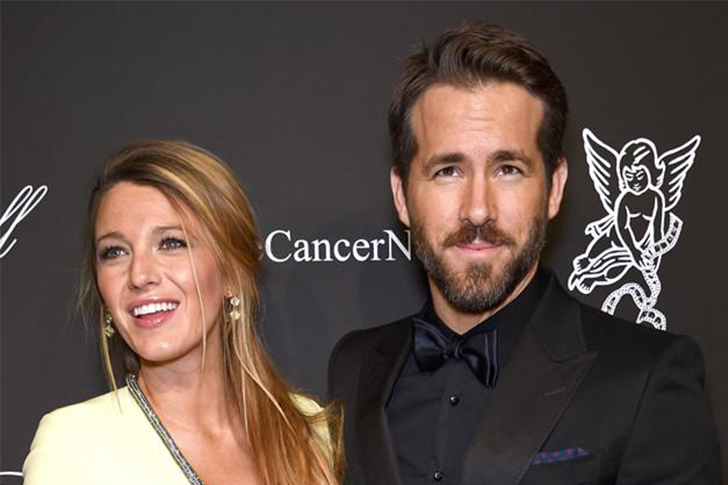 After meeting on the movie set of Green Lantern in 2010, Blake Lively and Ryan Reynolds began dating the following year. The Gossip Girl star was just 22 years old at the time, while The Hitman's Bodyguard actor was 33. A year after they started dating, the twosome tied the knot in South Carolina. A witness to their wedding shared that during the event, when the gorgeous bride walked down the aisle, the actor's face reportedly broke into a huge smile. He added that they stared at each other with nothing but absolute love and said their union was like something out of a romance film.
Today, the adorable couple is proud parents to three girls. Though they ensure their children's home security, their daughters once made a public appearance when Reynolds was awarded a star on the Hollywood Walk of Fame.
Leonardo DiCaprio & Camila Morrone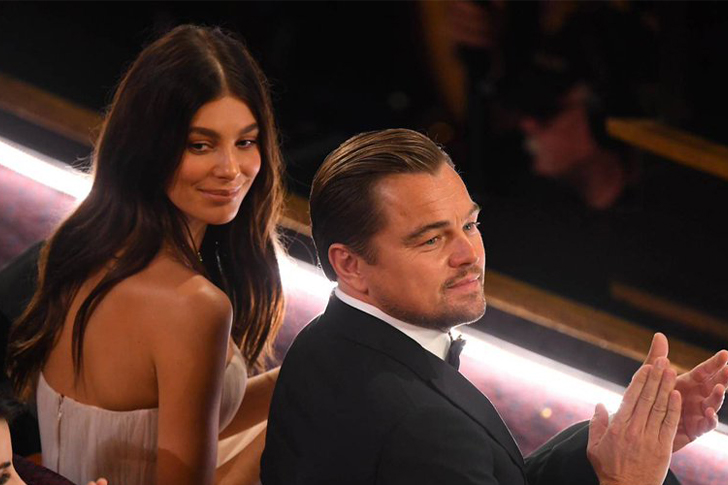 It's been a couple of years since Titanic star Leonardo DiCaprio and model Camila Morrone first started dating. Of course, their 23-year age gap does not seem to bother the happy duo. Although they maintain a low profile in public, Morrone did serve as the actor's date for the Academy Awards in 2020.
Well, how did they meet? The celebrity couple was first linked after being spotted shopping together at Barney's in Los Angeles in December 2017. DiCaprio is reportedly close with the budding actress' stepfather Al Pacino, who was in a relationship with her mother, Lucila Sola, for a decade. From there, they were seen together at Coachella, spending a vacation in Europe, and attending the UEFA Champions League football match. While discussions of their marriage have been the talk of the town, DiCaprio is still silent whether he wants to gas up their relationship.
Jay-Z & Beyoncé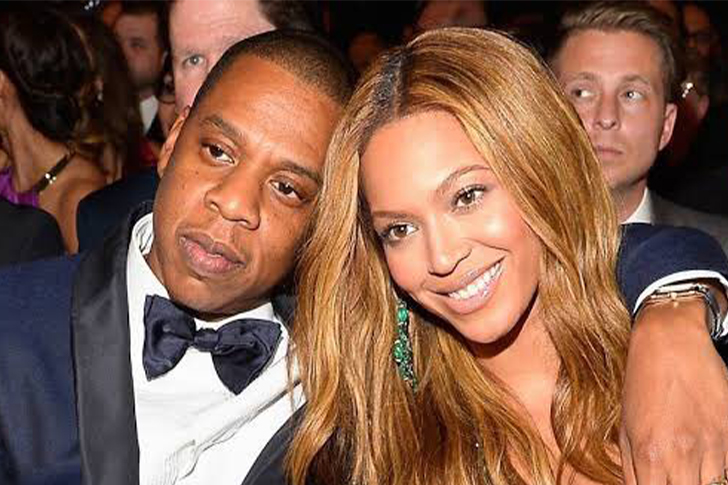 The power couple Jay-Z & Beyoncé first began dating back in 2001, when the rapper was 32 years old and the performer was only 20. They later exchanged their "I do's" in a secret wedding ceremony on April 4, 2008. Four years following their union, they gave birth to daughter Blue Ivy Carter. The couple also welcomed babies Sir and Rumi in 2017.
The two musicians first met in 2000 but did not start dating until 2001. While not much is known about their early relationship, Beyoncé once revealed that they first met when she was 18. The twosome sat next to each other on a plane while attending the MTV Spring Break festival in 2000. To his credit, Jay-Z created a song about their first meeting, which was entitled Everything Is Love. The lyrics said, "sittin' next to you on the plane, and I knew straight away."
Priyanka Chopra & Nick Jonas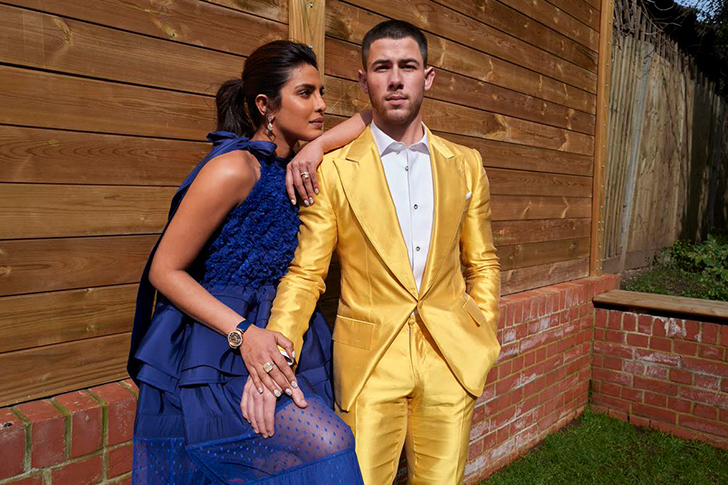 After only two months of dating, celebrities Nick Jonas and Priyanka Chopra got engaged in July 2018. The Hollywood couple then held a luxurious wedding in December of that year, with two ceremonies and several celebrations in India. While their fans noted their age difference of 11 years, the two couldn't care less. According to an insider, the couple does not mind their age gap. In fact, Jonas is allegedly a fan of the age difference between him and his wife. He considers himself an old soul and loves dating older women, making the actress even more attractive to him.
Anyway, all credits go to Twitter for their love story, as everything began with a direct message via the social media platform. The singer reportedly slid into the actress' Twitter messages in 2016, and they started dating a year and a half later.
Chris Pratt & Katherine Schwarzenegger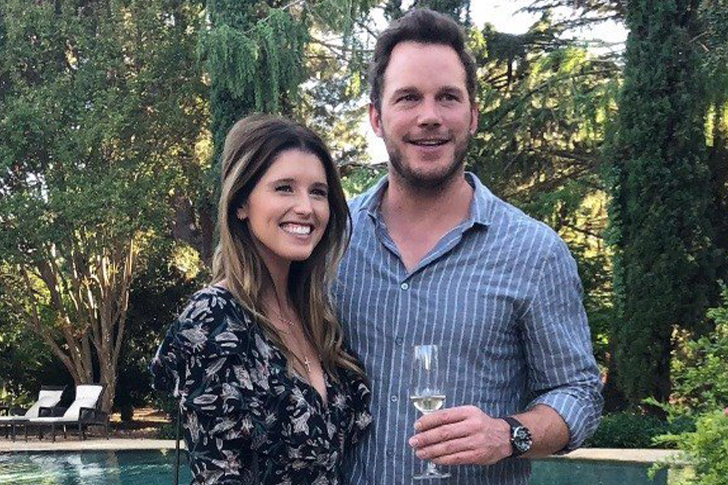 After dating for nearly a year, actor Chris Pratt and writer Katherine Schwarzenegger tied the knot in June 2019 in a ceremony held in Montecito, California. They were first spotted as a couple in June 2018, having a picnic in Santa Barbara, California. They were reportedly laughing together, although neither confirmed their relationship at the time. A few months later, the duo made their relationship Instagram official, posting romantic photos.
By January 2019, the Guardians of the Galaxy star popped the question, for which the author said yes. From there, they attended red carpet events together, celebrated holidays and milestones, and made their way to the wedding aisle on June 8, 2019. Schwarzenegger credits Pratt for being supportive of her. The same goes for the actor, who constantly posts on Instagram his sweet messages for his wife. The couple, who has an age difference of 10 years, is blessed with a daughter.
Ellen DeGeneres & Portia de Rossi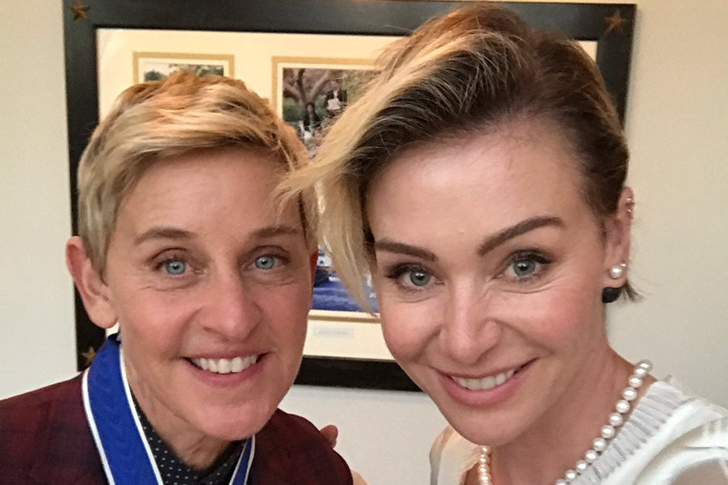 Portia de Rossi and Ellen DeGeneres have spent a decade together and walked hand in hand through thick and thin. They began dating back in 2004, and their romance moved swiftly from there. By the mid-2000s, the couple hired a moving company in order to live together in a home in Los Angeles. The talk show host, who's 15 years de Rossi's senior, shared how she's thrilled to have the Ally McBeal star to spend her life with. The twosome got married in 2008 and have weathered storms in life together ever since.
It was actually love at first sight for de Rossi, who met the comedian at a party in 2000. However, it took her three years to tell DeGeneres how she felt. When they reconnected at an award show in 2004, they wasted no time in admitting their feelings for each other.
 Adam Levine & Behati Prinsloo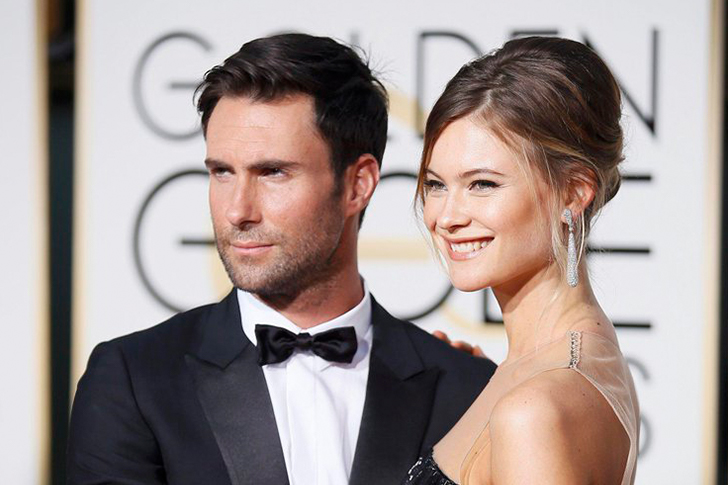 Known for dating a number of models before finally settling down with the best one for him, Adam Levine, then 34, met Behati Prinsloo, then 24, in June 2012. The celebrity pair made their first public appearance together at the GQ Ball in New York in October 2012. While they briefly split in May 2013, news broke that they got back together in July 2013, but that's not all. They also got engaged! A source shared that Levine credits Prinsloo as "the one."
The duo walked down the aisle in 2014 in Los Cabos, Mexico. The wedding was witnessed by 300 guests, and Levine's longtime friend, comedian Jonah Hill, served as the officiant. The couple then jetted off to South Africa for their honeymoon. Two years into their union, they welcomed their first child, and in February 2018, they gave birth to their second.
 Camila Alves & Matthew McConaughey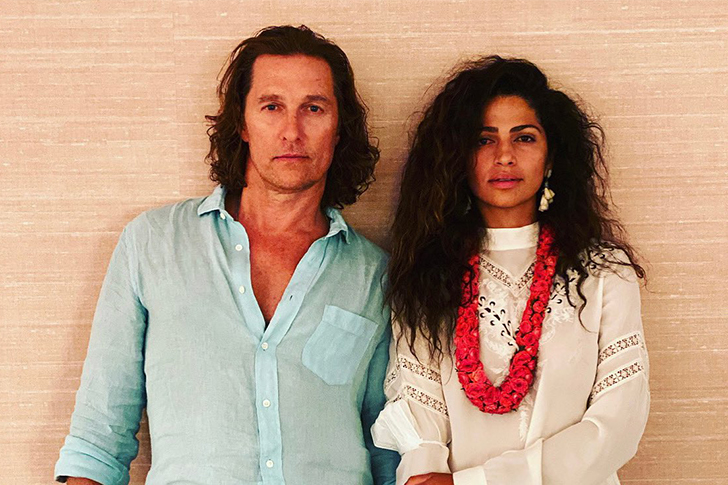 Matthew McConaughey met Camila Alves in 2006 at a Los Angeles nightclub when the actor was 36 and the model was 23. While it took a bit of convincing to win her over, the duo finally started dating. Three days after meeting, the actor invited Alves to his house in Malibu and cooked her dinner. From there, McConaughey shared that he wanted to go on another date with her. In 2008, they welcomed their son together, and it took them another three years to become engaged.
The couple then wed in June 2012. For the most part of the celebrity couple's relationship, marriage was not part of their investment planning. Alves shared that their union was something they just evolved to. Three kids later, they remain happy and strong together. Alves even went as far as moving their family to Thailand so her husband could film Gold.
Jason Statham & Rosie-Huntington-Whiteley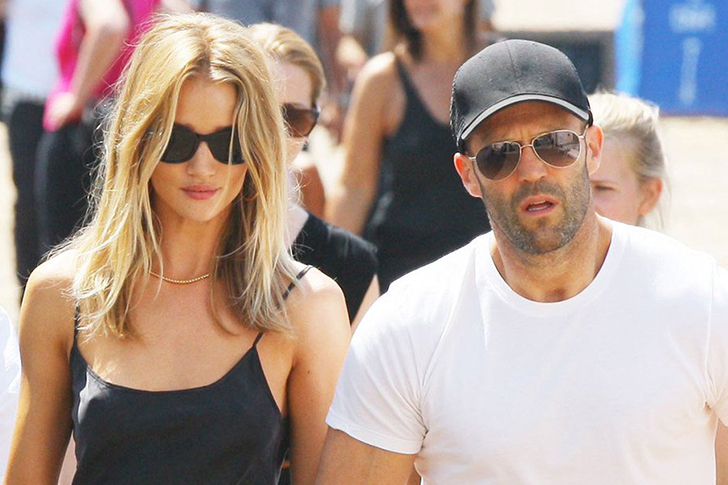 The romance of Jason Statham and Rosie Huntington-Whiteley has lasted for over 10 years. While the public has continued to wonder how long their love story will last, their relationship has withstood the test of time. The two met in 2010 at Coachella and almost immediately started dating. Unlike many other Hollywood pairs, they carefully concealed their romance and weren't quick to expose what they feel for each other.
After almost six months, they hired a moving company to live together and publicly go out as a couple. Of course, they captured the public attention due to their age gap of 20 years. Nevertheless, Statham and Huntington-Whiteley managed to keep their bond strong. While they haven't revealed news of having a wedding anytime soon, there are speculations that they are engaged. Still, the two keep mum of their future plans.
Scott Disick & Sofia Richie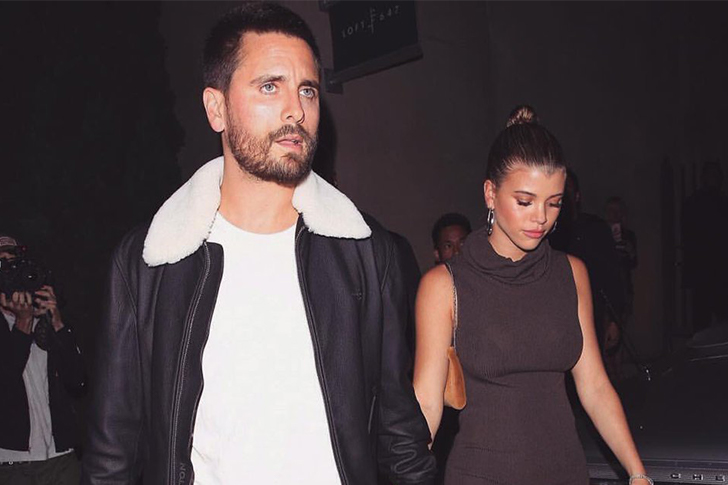 Sofia Richie was only 19 when she started dating the reality star Scott Disick, who was 34 years old at the time. The celebrity pair, who were together from 2017 to 2020, shortly after the socialite's relationship with Kourtney Kardashian ended. From there, they hit up red carpet events, go on vacations, spend the holidays, and even lived together.
Given the age gap, Richie's famous dad had to share his opinions about her relationship. He was not enthusiastic to some degree about the news and said he wouldn't involve himself with his daughter's romance. Needless to say, the father and daughter are still on good terms. Nowadays, Disick and Richie do not really talk about each other in public since their separation. They have also moved on to other relationships. Disick is now dating Amelia Hamlin, while Richie is dating Elliot Grainge.
Heidi Klum & Tom Kaulitz
Heidi Klum was 45 when she met 29-year-old guitarist Tom Kaulitz. They first started dating in 2018, and the following year, they exchanged vows. While fans thought the two were only planning their wedding, it was revealed that they secretly tied the knot in the civil service shortly after getting engaged. In August 2019, the two celebrated their second nuptials with a lavish ceremony in Capri, Italy. They were joined by their family and friends in an over-the-top bash.
Today, the lovely couple seems to be going strong to a huge degree. Just recently, they were spotted cuddling on their houseboat in Berlin, Germany, looking romantic and smitten as ever. Throughout their relationship, Klum has made perfectly clear that outsider opinions on their age difference don't matter to her or Kaulitz since they're happy to be married no matter what anyone else says.
Michael Douglas & Catherine Zeta-Jones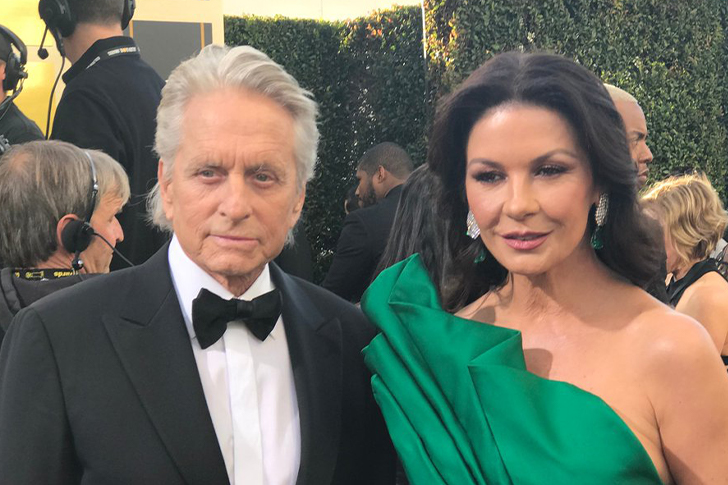 Michael Douglas and Catherine Zeta-Jones may be 25 years apart in age, but the celebrity couple happens to share the same birthdate: September 25. They were introduced to each other in 1996 while attending the Deauville Film Festival. Three years after their first encounter, Douglas proposed to the actress. They gave birth to their son Dylan in August 1999, and they tied the knot in November 2000. The two made headlines when they briefly separated in 2013. Thankfully, they were able to rekindle their romance.
Over the years, the Hollywood duo has also proved that age is just a number. As a longtime couple, they may have a 25-year age gap, but they never even question it. Like any other couple, they have encountered bumps along the way, but none that involved their age difference. Nowadays, the two actors gas up their romance by frequently posting their photos on Instagram and writing endearing captions for each other.
 Eddie Murphy & Paige Butcher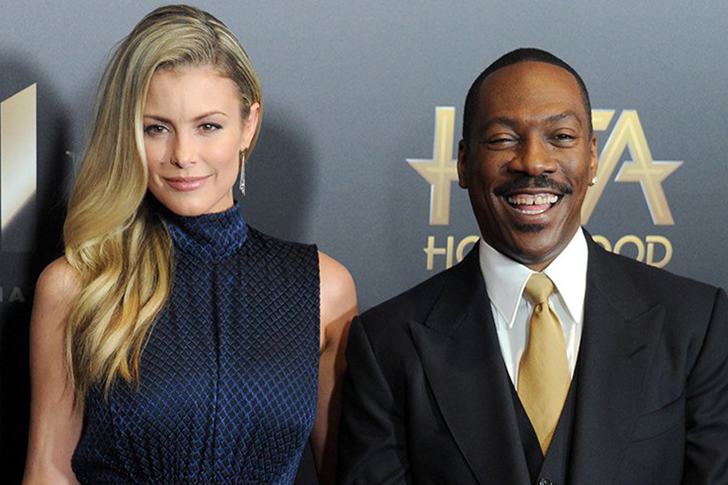 Eddie Murphy has had an incredible acting career, but he has not been as lucky in love for several years until he met model Paige Butcher. At age 51, the comedian found his match when he started dating the then-34-year-old model. They got together in 2012 and became engaged in 2018. While they're enjoying an extended engagement, they're mastering the art of the blended family. In case you don't know, Murphy has ten children from his past and current relationships, including two kids from Butcher.
Despite Murphy's relationship track record, he always puts his kids first. As he shared in an interview, his world revolves around his ten children. Thankfully, the Australian model had no qualms in accepting his large and blended family, and in turn, the comedian's kids accepted her. Butcher is seemingly a kind woman to the degree that Murphy's former wife, Nicole Mitchell, also has a good relationship with her.
 Dennis Quaid & Laura Savoie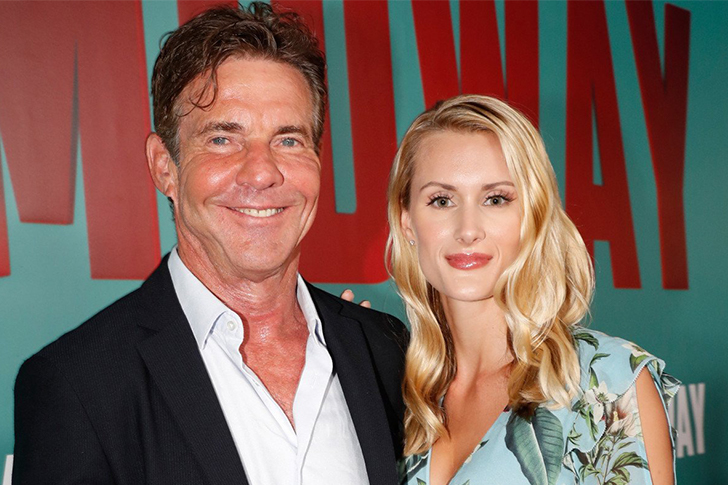 There is a significant 39-year age gap between Dennis Quaid and Laura Savoie. Despite that, though, the actor does not mind it at all. Quaid is now 67 years old, while Savoie is about 28. In an interview, The Parent Trap star revealed he perfectly connect with his younger wife in a way that he has not done with anyone else before. With that, both of them do not even notice their age difference at all.
Quaid continued he and his wife have a good relationship. He added that love had found its way on them, and they had no control over it. Now, they can never deny the degree of happiness that they have. Quaid surprised everyone when he announced he and Savoie tied the knot in secret in 2020. They were about to get married in Hawaii, but they just eloped to California due to some restrictions.
Emilie Livingston & Jeff Goldblum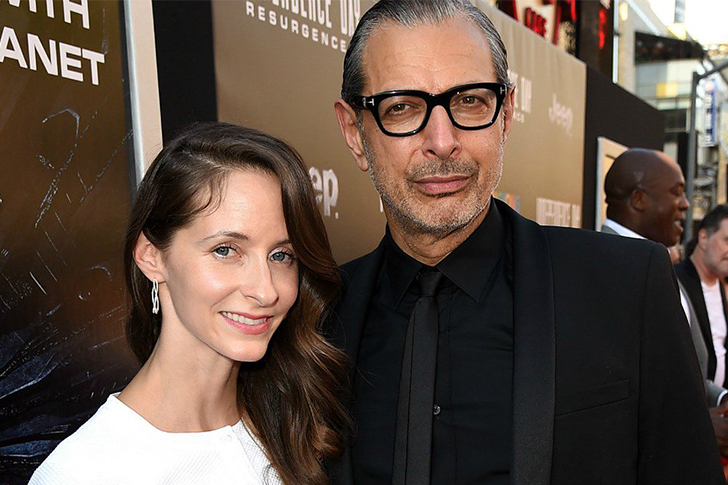 Jeff Goldblum and Emilie Livingston perfectly know that "age is just a number." The iconic Jurassic Park star is 31 years older than his now-wife. Goldblum is now 68, while Livingston is 37. The couple got married in 2014 and has two kids, Charlie Ocean and River Joe Goldblum.
Livingston and Goldblum are both aware of their age gap and know that it can negatively get the public's attention. They are both mindful of their decision to get married, so they worked with a therapist to see if they really should get wedded. Despite the doubts, it looks like their decision to get hitched is the best they have ever made – credits to their love and bravery. So far, Livingston and Goldblum have been married for seven years, proving age does not really matter when you are deeply in love.
 Alicia Vikander & Michael Fassbender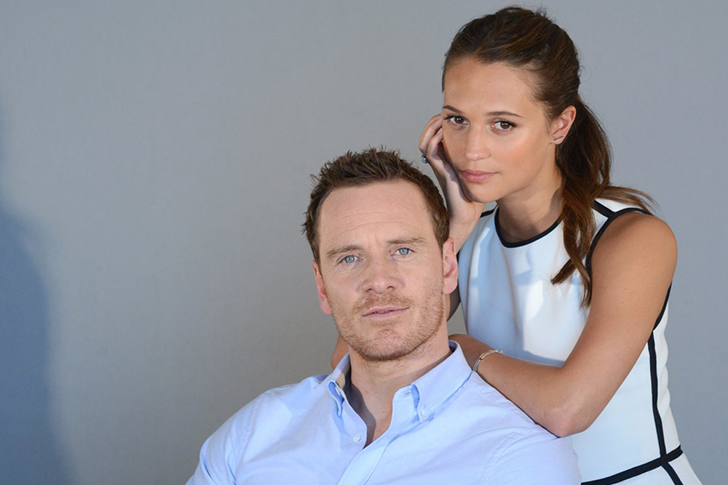 What is an 11-year age gap when you genuinely love each other? This may be the mantra of the longtime couple Alicia Vikander and Michael Fassbender. These two started dating in 2014. At the time, Vikander was only 26, while Fassbender was already 37. After the year, they seemed to make their romance publicly officially when they attended the Grand Prix in Monaco together. Anyhow, the couple tried their best not to attend any major film events back then to avoid drawing big attention.
When does their love begin? According to reports, Vikander and Fassbender grew closer together on the set of The Light Between Oceans after they met on the dance floor of the 2014 Toronto International Film Festival. After three years together, they finally got hitched. The couple gets the credits for being one of the best and most low-key celebrity couples to date.
Sarah Paulson & Holland Taylor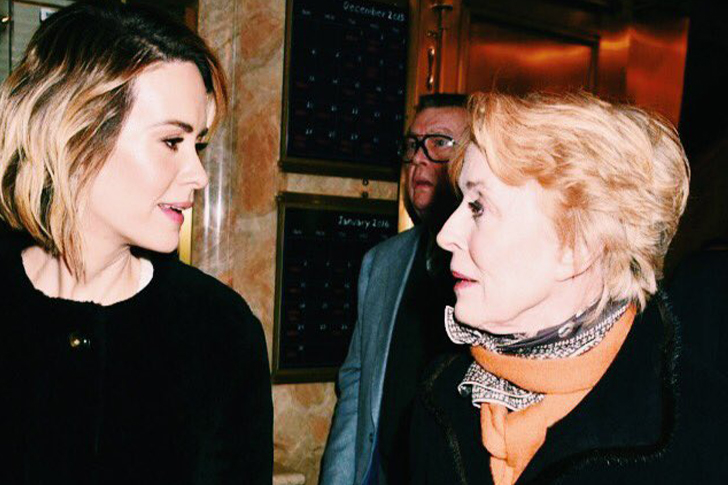 Sarah Paulson and Holland Taylor's love for each other is one for the books. Despite the many failed relationships and marriages in Hollywood, theirs is the one to stand out. Paulson and Taylor have been together since 2015, and despite their 32-year age gap, their years together will continue to count.
Talking about their love, the American Horror Story actress reveals her choices when it comes to romantic partners have been unconventional. She does not want her life choices to be predicated base on what others expect from her. The Ratched star does not want to feel like she is being straitjacketed, so she makes her own decision and chooses who she wants to love. Now, Paulson confesses she is deeply in love with a person who happens to be Taylor and does not care what others have to say. Well, people who may try to say things negatively about the couple can face their lawyers.
 Mary-Kate Olsen & Olivier Sarkozy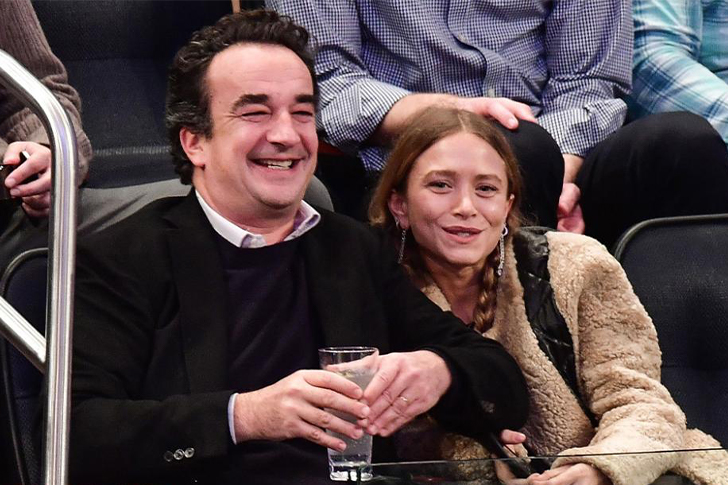 Mary-Kate Olsen and Olivier Sarkozy used to prove that their 17-year-age gap meant nothing on their love until they called it quits after five years of marriage. Their separation might have nothing to do with their age, though. The former couple was once very happy together, packing on major PDA when they were out and about.
They often attended major events together, though they also managed to keep their romance private. Did you know that Olsen and Sarkozy met at the same party they were at? That was why they could be seen hanging around New York City a lot. The pair tied the knot in 2015 in a small and private ceremony in Manhattan. However, after five years together, Olsen and Sarkozy filed for a legal separation with the help of their attorneys. They reached a settlement in 2021, and everything is finally resolved thereafter.
Felicity Huffman & William H. Macy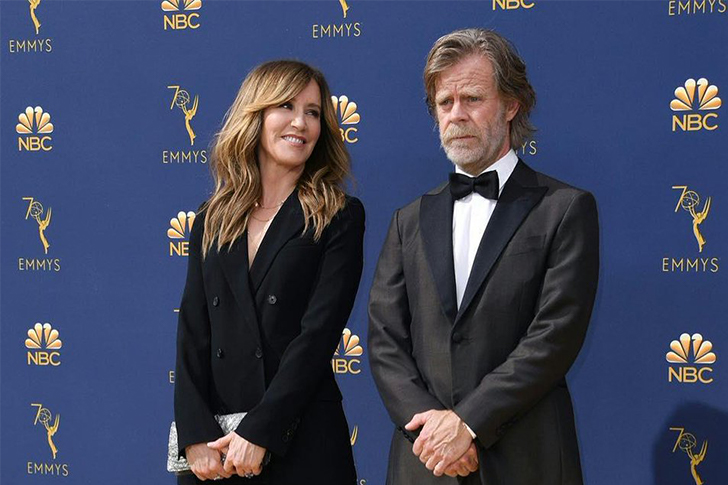 Long before Felicity Huffman and William H. Macy tied the knot in 1997, they have been in an on-again-off-again relationship for 15 years. Mind you, these two have a 12-year age gap between them, but they manage to live with it like it is just nothing but a bunch of numbers. Huffman admitted that she was afraid of commitment at the time, so she did not take the actor's proposal seriously after more than a decade.
The duo first met in the1980s, and for her, it was love at first sight to an incredible degree. They started bonding over their passion for acting. Huffman had to talk Macy into dating, and she knew he was all worth it. When they became a thing, they took everything slowly. After Macy's first proposal, the pair took a break from their romance for five years. The comedian tried again, and this time, Huffman knew she had to say yes.
Julius Tennon & Viola Davis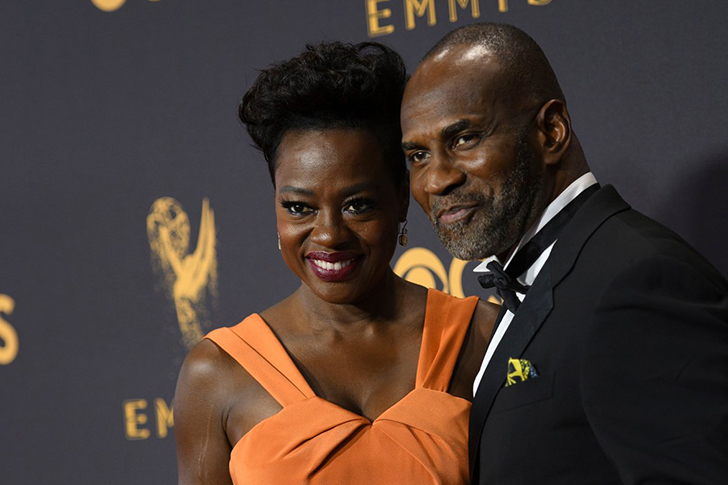 Who cares about the 12 years age difference between Julius Tennon and Viola Davis? These two have proven time and over again the degree of love they have for each other. The couple has been married for 18 years, and in Hollywood, that is already forever. Tennon and Davis share one child, Genesis Tennon, and she is now following in her parents' footsteps in the business, so how did her mom and dad's story begin?
Tennon came into Davis' life at the right time. She was praying for a husband to come, and there, the actor arrived. They met on the set of City of Angels, and after that, they dated for four years. As they had stood the test of time, Tennon and Davis took their love to another level and tied the knot in 2003. Have these two found the secret to a long-lasting marriage? We think so!
Princess Charlene & Prince Albert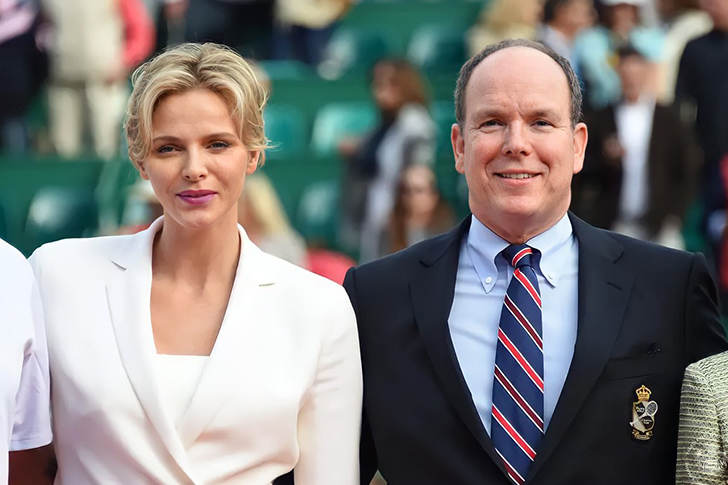 Princess Charlene has found the prince charming she was looking for in a real-life prince, Prince Albert. These two have been married for about a decade and are blessed with two kids, Prince Jacques and Princess Gabriella. As Princess Charlene is a former Olympic swimmer, they met at the Mare Nostrum swimming competition in Monte Carlo, Monaco, in 2000. Just a year after they met, Princess Charlene and Prince Albert got married.
Talking about her skills as a mom, Prince Albert was clearly impressed by her motherly abilities. He sees Princess Charlene as very eager to be with the kids at all times. She wakes up early in the morning to be with them and takes them through the morning every day. Prince Albert trusts that their children will not be as happy as they are if it were not for their mother. Did you even notice that there is a good 19-year age gap between them?
Alec Baldwin & Hilaria Baldwin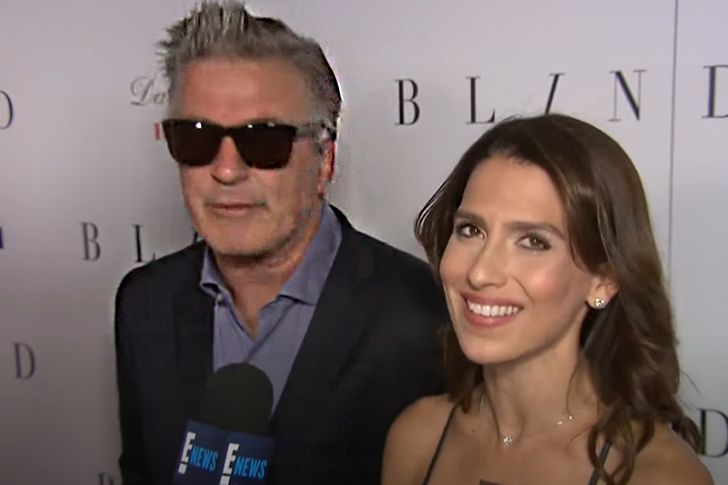 Hilaria Baldwin has become an A-list personality from a New York City yoga instruction, credits to her husband Alec Baldwin. How can she not be famous? Aside from being married to an iconic actor in his own right, their 26-year age gap has drawn a lot of attention.
Despite having a husband who has a big name in Hollywood, the way Alec and Hilaria met is practically a meet-cute one would find in a romantic comedy. They first saw each other at a vegan restaurant, and from there, their courtship began. The actor got her attention by taking her hand and saying he must know her. Regardless of his fame, though, Hilaria did not know him yet. Anyhow, they eventually went on their first date, and from here, the rest was history. From a simple hand-held moment, Alec and Hilaria have now been married for nine years and have six kids together.
Megan Fox & Brian Austin Green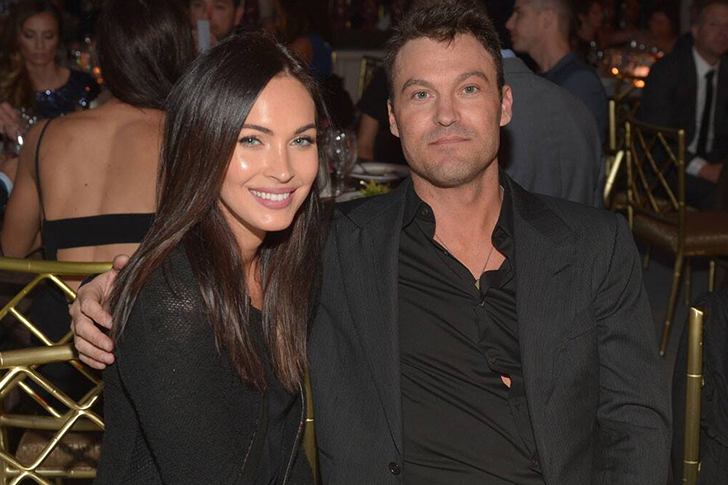 Though Megan Fox and Austin Green have parted ways, fans still give them credit for being an almost perfect pair. Their 10-year on-again-off-again romance was a roller coaster ride until they decided to call it quits. The former couple first met on the set of Hope & Faith. At the time, Fox was only 18, while Green was already in his 30s. Despite the age gap, though, the actress did not mind it at all. In fact, she was instantly love struck.
In fact, she even convinced him that she was already mature for her age. They eventually went dating and even got engaged in 2006. However, Fox and Green called off their wedding in 2009, though they pushed through with it in 2010 after being back on. After welcoming their two kids in 2012 and 2014, they announced their separation in 2015 but reconciled upon the birth of their third child. Fox and Green formally split in 2020.
Hugh Jackman & Deborra Lee-Furness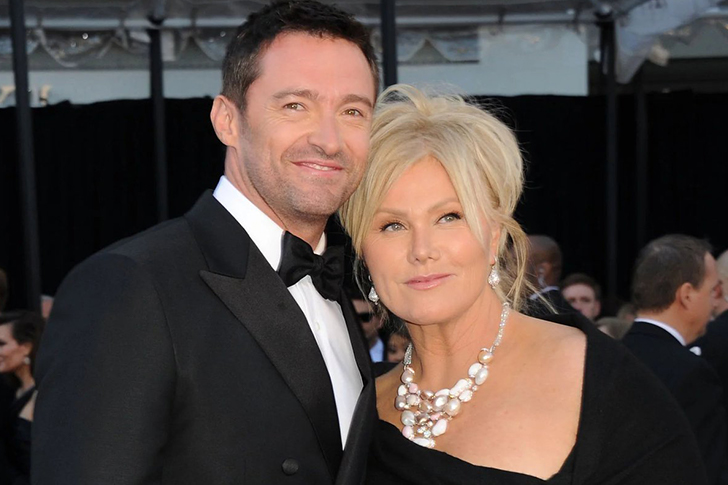 Women with a big age gap with men in Hollywood is already a common thing. In fact, they even come out as the strongest couples in the business, like Hugh Jackman and Deborra Lee-Furness. The producer is 13 years her husband senior, but age is never a problem for these two. They did not even feel the age difference at all, seeing Jackman is so matured; he is like an old man trapped in a young man's body. The actor's old soul makes things a lot easier for them.
However, they could not still help that a lot of people were shocked when they got married in 1996, but they had both proven the degree of love they had for each other. Jackman and Lee-Furness have now been married for 25 years and share two adopted kids, Oscar Maximilian and Ava Eliot Jackman.
Harrison Ford & Calista Flockhart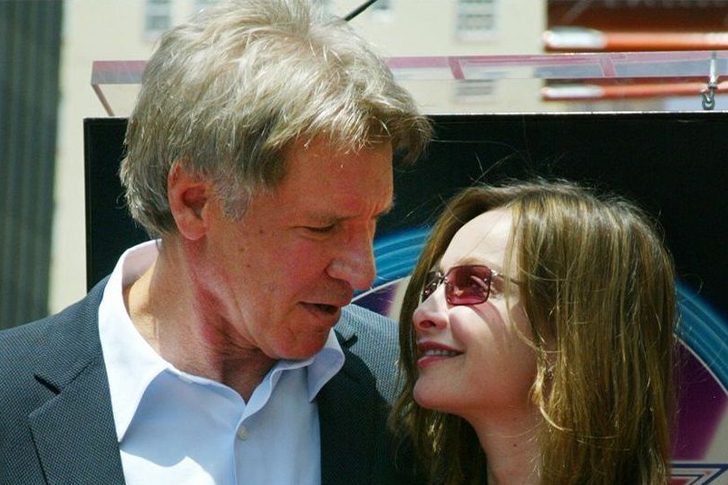 Calista Flockhart did not mind the 22-year age gap between her and her husband of 11 years, Harrison Ford, along with the many criticisms thrown against their way. It has been known that the iconic actor has experienced a lot of controversies when it comes to his relationships, but the actress did not care about it at all. He has been married thrice and needed the help of his lawyers twice, but he may never need their aid anymore.
The couple first met at the 2002 Golden Globes, and Flockhart made a way to personally know him. She intentionally spilled her drink on him, and from here, the rest was history. The Ally McBeal star got the help of James Marsden to accompany them on their first date, but he ended up being her wingman. Flockhart and Ford still ended up together, tied the knot in 2010, and now have an adopted son, Liam Flockhart.
Nikki Reed & Ian Somerhalder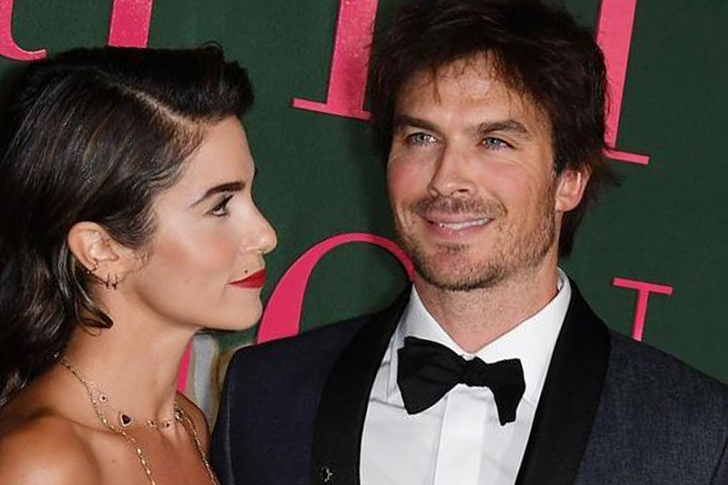 A lot of fans have been rooting for Nikki Reed and Ian Somerhalder, and it looks like they have heard their cries. Nobody cares about their nine-year age difference, and all they can see is the degree of love they have for each other. Somerhalder, too, does not think about it too much, and just six months into dating, he already popped up the question, to which, of course, Reed agreed. Three months after their engagement, the couple tied the knot in 2015.
Despite taking their love to another level that quickly, it could never be denied that it was the best decision Reed and Somerhalder made. Though they are both sure if they are doing things right, the Twilight actress said they always wake up every day choosing each other. Reed and Somerhalder swear to continue to be each other's huge support system and cheerleaders no matter what.
David Foster & Katharine McPhee
Katharine McPhee did not deny that she used to be afraid of the rumors she was going to hear when she dated David Foster. She is perfectly aware of their age difference of 35 years, but she said things are not exactly as they appear. McPhee revealed she is in love with their love story, and for her, that is the only thing that matters.
The couple first met on the set of American Idol in 2006. At the time, she was a runner-up of the show, and he made an investment to produce her first-ever single. They were only friends at first, but they grew closer when her marriage with her first husband ended. After that, the professional relationship between the two turned into something romantic. Looking back, McPhee knew Foster was enamored with her, while she was always taken aback by him.
Hilarie Burton & Jeffrey Dean Morgan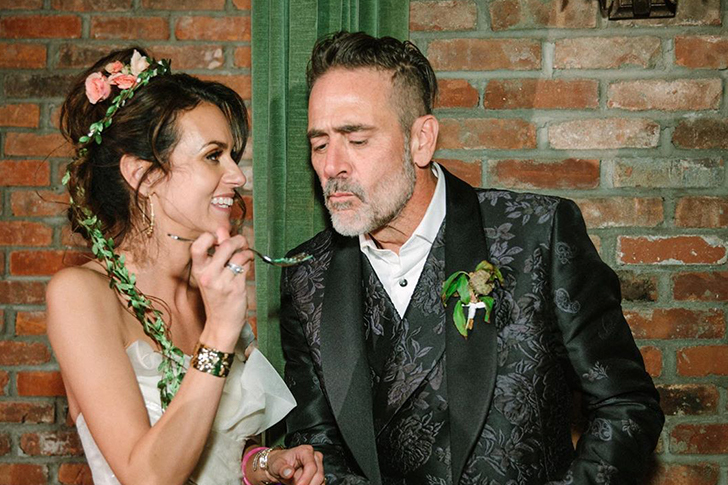 Hilarie Burton and Jeffrey Dean Morgan get credits for being low-key of their romance, though they became the talk of the town due to their 16-year age gap. These two met on a blind date set up by their friends, led by Morgan's former Supernatural co-star Jensen Ackles. The actor agreed to meet Ackles' friend, who happened to be Burton.
They met at a bar, and here, Morgan met the love of his life. They started officially dating after their first meeting in 2009. Since then, they have been together. He even managed to stop Burton from going to Paris and just be with him in New Mexico back then. After a year, they made their romance public, and from here, their relationship moved pretty quickly. In 2019, Burton and Morgan tied the knot. They have two children, Augustus and George Virginia.
Aaron Taylor-Johnson & Sam Taylor-Johnson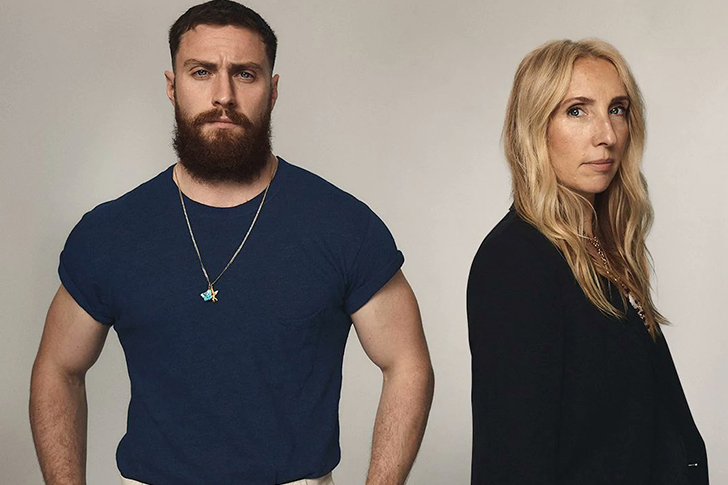 Aaron Tyler-Johnson and movie director Sam Taylor-Johnson is among the most well-known Hollywood couples with substantial age disparities. While the two appear to be inseparable, they've been the subject of a slew of tabloid gossip, especially since Sam is 23 years Aaron's senior.
When Aaron met Sam, he was auditioning for her film Nowhere Boy. The director was consulting a lawyer to split from art dealer Jay Jopling at the time. Soon after filming wrapped, Sam and Aaron began dating, and the director was 42 at the time. Despite their significant age difference, the actor knew that she was the one for him from the moment they met. Aaron's love with the film director was tough to deny, although he was just 18 at the time. It appears that Sam felt the same way about her future husband. The 23-year age difference between the couple has gotten a lot of attention. On the other hand, Sam and Aaron have always stated that they are pretty happy in their relationship.
Guy Ritchie & Jacqui Ainsley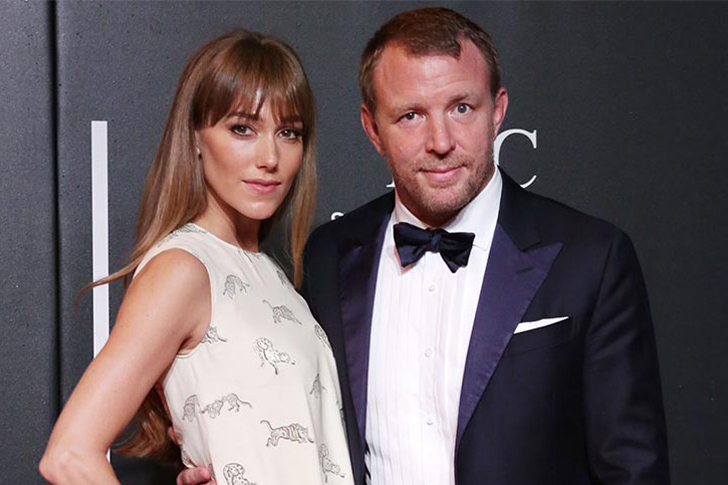 Guy Ritchie is a well-known screenwriter and filmmaker who has written and directed films such as Snatch, RocknRolla, and Sherlock Holmes. He is married to actress and model Jacqui Ainsley, who also happens to be his second wife. The filmmaker met her through friends. According to the model, she knew right away on their first date that Ritchie would be the father of her children. She was not mistaken.
The model found out she was pregnant nine months into their relationship, and Rafael, their first child, was born in September 2011. They stated they were expecting their second child in July 2012, and Ritchie surprised Ainsley by proposing to her not long after. Despite their 13-year age difference, they married in 2015 and have been blissfully married ever since. They now own an investment home and enjoy each other's companionship during their lives' ups and downs.
Emma Heming Willis & Bruce Willis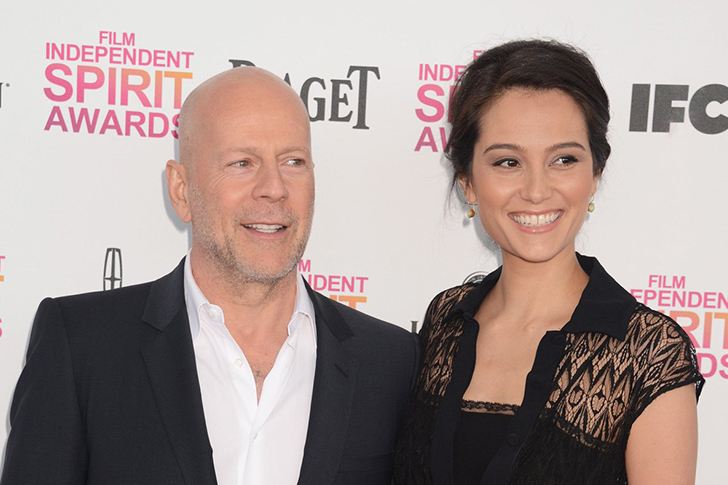 Bruce Willis is known for being a tough guy on- and off-screen, but he's genuinely a "tough guy with a heart." He's portrayed some tough guys, especially in the Die Hard franchise, which helped him gain a notable degree. Outside of his career, Willis is full of surprises in his personal life. He's a dedicated, loving father of five girls, and he's been married to Emma Heming Willis for more than ten years.
They first met in 2007 at their trainer's gym and became friends before the star asked her out on a date. She thought she was ready to explore a new approach to love at the time. It turned out that she only needed one date with him to recognize he was someone truly unique. They didn't waste any time establishing a lasting relationship, and they married in 2009 at their house in Turks & Caicos. Despite their 20-year age gap, Bruce and Emma are as in love as two teens.
Amber Tamblyn & David Cross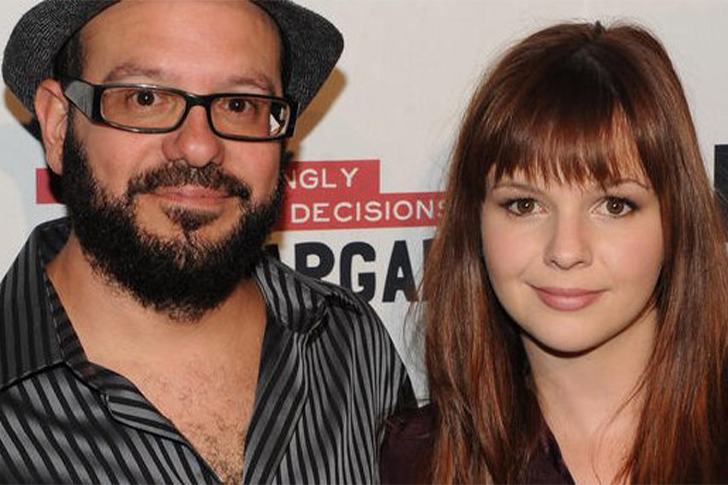 Amber Tamblyn is a published author and filmmaker who is best known for her roles in The Sisterhood of the Traveling Pants and the clever teen drama Joan of Arcadia. She is also married to David Cross, a comedian. While we know them for their career investments, we may be unaware that they're a prominent couple with a significant age gap.
They had a fantastic meet-cute story, as it turns out. Cross and Tamblyn met on a flight. He alleged that she was staring at him as they drove from Houston to Louisiana. They swapped seats and were able to converse. They laughed at the SkyMall catalog together, and Cross said it was "clear" that they'd be together after that. Four years after meeting in 2007, the couple became engaged. The following year, they married in a stunning outdoor ceremony in front of their closest friends and family. Despite their 20-year age gap, they have quietly built one of Hollywood's most successful partnerships.
Alexis Roderick & Billy Joel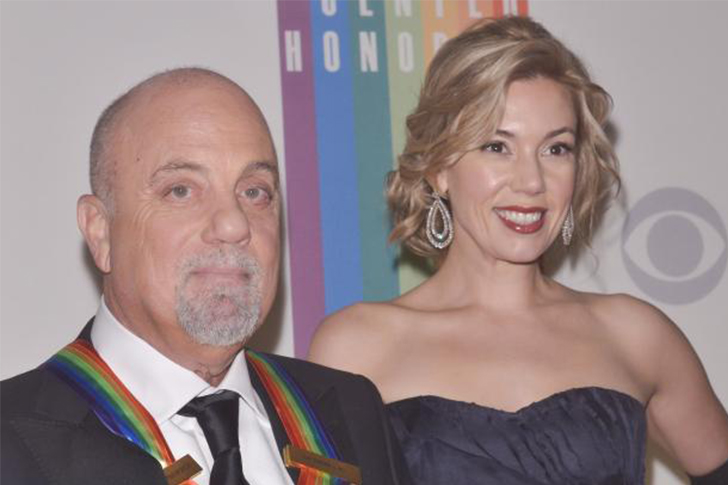 Billy Joel appears to be a ladies' man. The Piano Man, as he is known, has been married four times in his life. His marriage to Alexis Roderick came as a huge surprise to his fans. After three unsuccessful marriages, he has finally found the one.
Roderick began her career as a broker for Morgan Stanley, a multinational investment firm based in the United States, where she worked for three years. She was working at a nearby office when they met at a restaurant in Huntington in 2009. After six years of dating, Joel decided to start a new chapter in his life. On July 4th, 2015, the pair married in a surprise wedding at the singer's Long Island home. Their age gap might be 33 years, but the age difference doesn't matter when one sincerely loves someone. Roderick and Joel are excellent examples of this.
Rupert Murdoch & Jerry Hall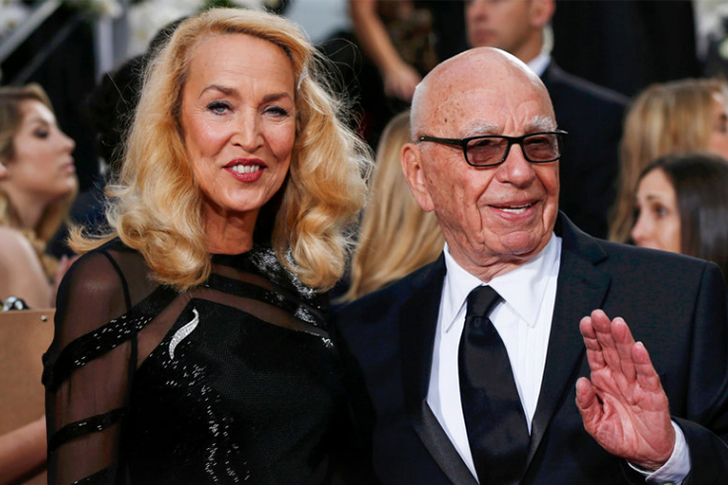 Rupert Murdoch and Jerry Hall's relationship came as a complete surprise to everyone, and it happened so suddenly, almost unexpectedly. The age gap, which was a pleasant 25 years, raised some eyebrows. Some find it difficult to believe that Murdoch and Mick Jagger would marry the same lady.
It comes after a five-month relationship that began when the businessman's niece Penny Fowler introduced them. They initially kept their affair under covers but revealed it when they put on an amorous display during the Rugby World Cup final. Murdoch gave the actress a stunning 20-carat marquise rock engagement ring. Given his investment money, the media magnate has gone to great lengths to ensure he and Hall would have the wedding she has always desired. Friends have since stated that they have never seen the actress this happy. In fact, they say her happiness is palpable whenever the two of them are together.
Rod Stewart & Penny Lancaster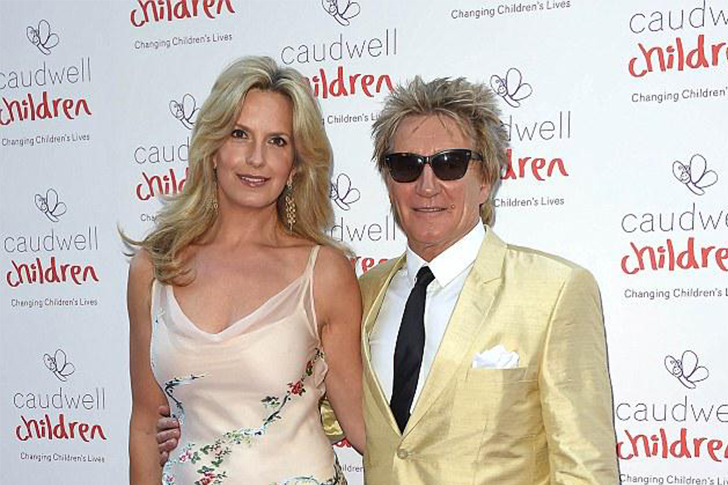 Penny Lancaster has been married to rock artist Sir Rod Stewart for 12 years, but their romance extends back over two decades. Even more, there is a 27-year age chasm between the two.
Stewart was still hurting from his breakup with Rachel Hunter when he met Lancaster at the Dorchester Hotel in 1999. He was there with his mates for a drink. Lancaster revealed that she approached him initially to fulfill a challenge from a friend. She was earning her photography degree at the time, and when she told Stewart, he asked if she would be interested in photographing one of his shows. He arranged for some passes to his show the next night, which she gladly accepted. He eventually gave in, and Stewart called Lancaster to invite her out to dinner, instructing her to bring the photos she took at his show with her. The rest, as they say, is history.
Anna Paquin & Stephen Moyer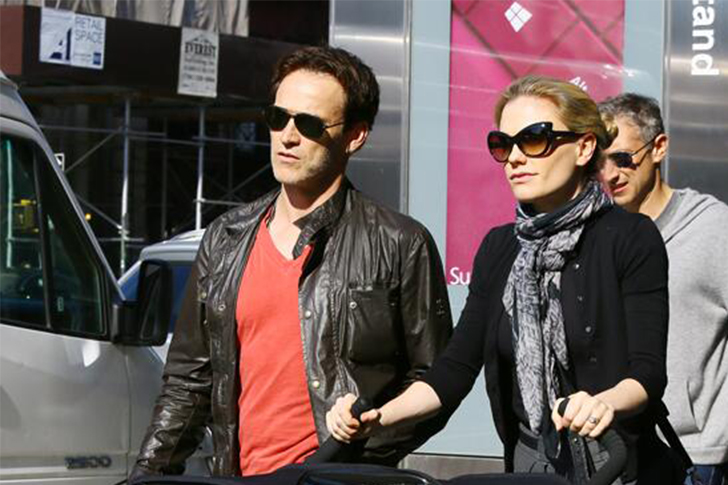 Anna Paquin and Stephen Moyer have been together for over a decade, so their on-screen romance was undeniably genuine. However, it's difficult not to notice the age gap between them. Moyer is 13 years Paquin's senior and has children from his previous relationship.
Unlike their characters, it wasn't love at first sight, at least for Paquin. Despite knowing that dating each other wasn't a good idea, especially at the start of their contracts, she and Moyer did it anyway. They couldn't suppress their attraction to each other. They got married in a secret Malibu wedding in 2010 after becoming engaged while on vacation in Hawaii. The couple has accomplished a lot since their marriage. They juggled the birth of their twins, Charlie and Poppy, in 2012 while making their film investments. The essential thing, though, is that they keep their marriage together and remain best friends.
Elliott Spencer & Stephen Fry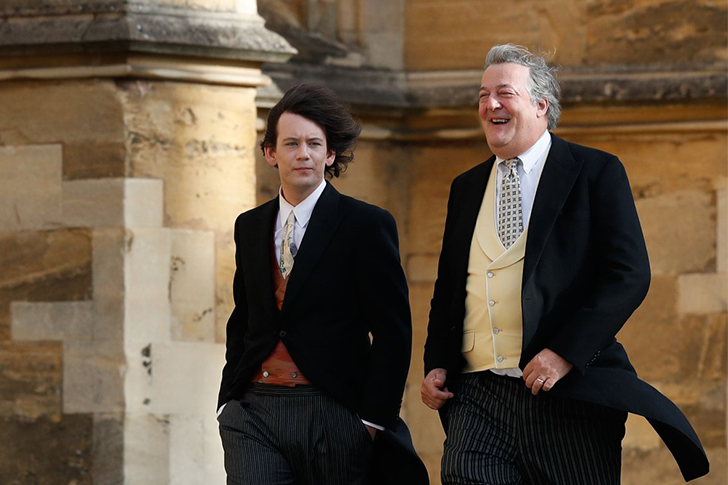 Stephen Fry is, without a doubt, a national treasure. He has millions of followers worldwide, as seen by his large social media following; he is one of the top 15 LGBT+ celebrities on Twitter. From his days on the sitcom Black Adder to hosting the quiz show QI, he has amassed massive investment money and legions of fans.
He married his husband, Elliot Spencer, in 2015, but many people couldn't help but notice that the two lovers were considerably different in age. They dated for about a year before they tied the knot, having met in 2014. Spencer, born in 1991, is a developing stand-up comedian and a talented photographer. When they got married, he was 27 years old, and Fry was 57 years old. Although the age gap between the two is 30 years, this does not indicate that the relationship hasn't been tremendously successful.
Bob Saget & Kelly Rizzo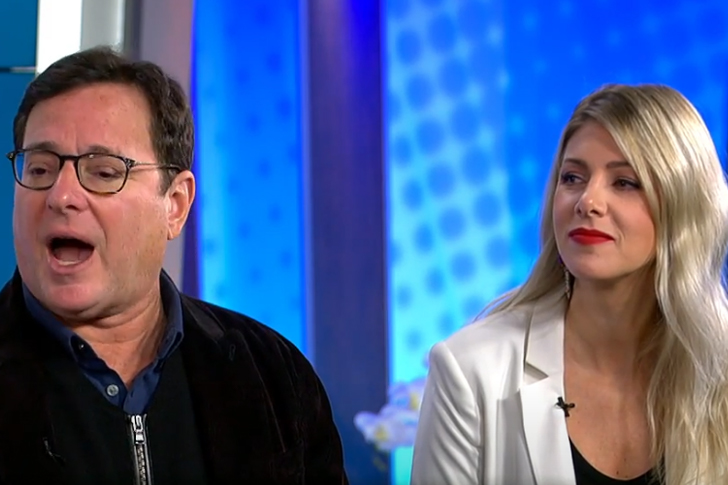 Although he's played various roles throughout the years, Bob Saget earned his degree of fame as Danny Tanner on Full House. He portrayed a widowed father of three who emphasized his family above his personal life throughout the series. Despite this, fans adored Danny and Vicky Larson and wished for him to have his happily-ever-after. Well, the 63-year-old is happily married to Kelly Rizzo, his wife who is younger by 23 years.
Saget met her via Instagram. He stated he did " some due research," contacting someone who knew her and assuring him she was pleasant. After a series of messages and a three-year romance, Saget asked Rizzo for her hand in marriage in 2018. The age difference may appear startling at first. However, it doesn't matter at the end of the day because they're two adults in a relationship that they chose for themselves and appear to be happy.
 Kris Jenner & Corey Gamble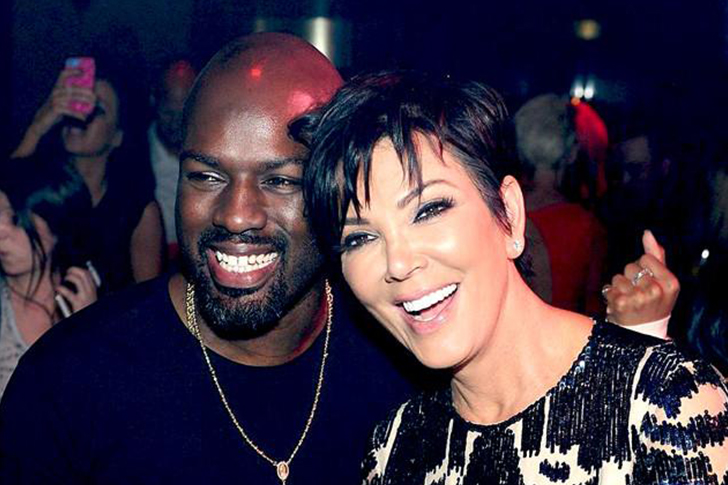 Kris Jenner has been a significant part of all of our lives for a long time. The Kardashian-Jenners are known for their investments, and she is the genius behind it all. Jenner and her long-time lover Corey Gamble are still very much in love. She is 65 while he is only 40, putting him closer to her children in age than she is.
Jenner and Gamble first met in August 2014 during fashion designer Riccardo Tisci's 40th birthday celebration in Ibiza. Kanye West threw the party, and to be honest, we can't think of a more elegant setting for these two to meet. It's unclear when they made their relationship public after meeting. However, by October 2014, Gamble joined the Kardashian family on a trip to Las Vegas for Kim's birthday, implying that they were dating. Since then, they have appeared on the Met Gala red carpet twice and exchanged beautiful birthday wishes on their individual Instagram accounts. Although they are 25 years apart, Jenner seems to be content in her long-term relationship with Gamble.
 Simon Cowell & Lauren Silverman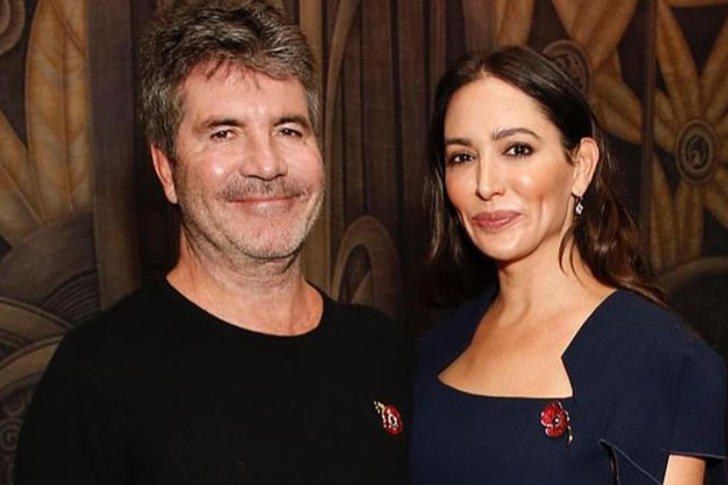 Simon Cowell has amassed a multi-million dollar investment money due to his well-publicized employment in the entertainment and music industries. He's also a devoted partner to Lauren Silverman and a capable parent to his son Eric. Cowell has also been a ladies' man over the years, and he had several romances before settling down. It wasn't always easy, but the Cowell family is now living happily together.
The former American Idol judge met Silverman in Barbados in 2004 while she was on vacation with her then-husband, Andrew Silverman. Cowell struck up a friendship with the couple. The two began seeing each other a few years later. It was all kept under wraps until 2013, when Silverman became pregnant. They stayed together throughout it all and welcomed their son, Eric, on February 14, 2014. Despite their 17-year age difference, Silverman and Simon are head over heels in love.
John Stamos & Caitlin McHugh
There's no such thing as a defined timeline for love. Despite his fame and degree, John Stamos married and started a family once he turned 50, and there's nothing wrong with it! The Grandfathered star began dating Caitlin McHugh in 2015, at the age of 52. When you first hear about their age gap, you might be curious how they met.
Stamos and McHugh first met in 2011 when they featured in an episode of Law & Order: SVU. She was dating someone at the time of filming, but the two reunited on the set of Fuller House in 2015. Stamos and McHugh struck it off and started dating after reconnecting on the set of Fuller House. In October 2018, he proposed to her on one knee at Disneyland, her favorite destination, nearly two years later. As all Disney stories go, they lived happily ever after.
Rosario Dawson & Cory Booker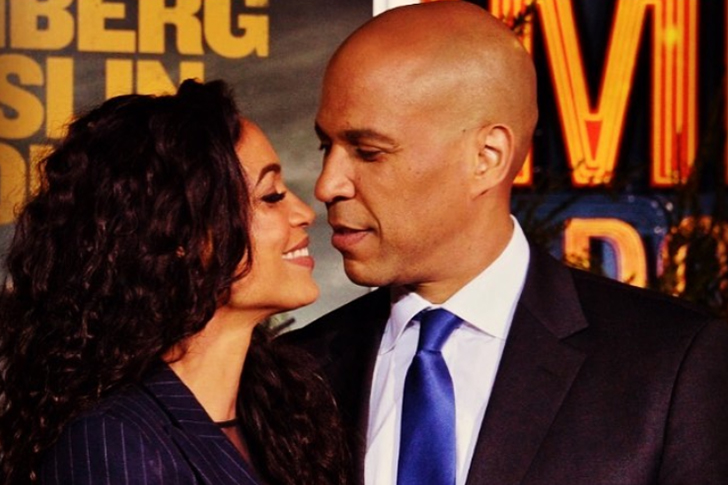 Cory Booker has a full schedule. However, aside from learning about his ideas, you might be interested to hear that he's made time in his plan for a particular someone. The 51-year-old senator is currently dating Rosario Dawson, a 41-year-old actress and activist.
As previously assumed, the two met at a political gathering. Dawson and Booker both went to a fundraiser for Ben Jealous, a gubernatorial candidate in Maryland. It's unclear when the second encounter occurred, although it could have been a few months before the senator and the actress were first seen together in January 2019. Initially, it appeared like the couple went to see a movie together, but days later, they claimed that they went to see the hit Broadway musical Dear Evan Hansen. After years of dating, Dawson moved into the politician's investment home in Newark, NJ, in late August 2020. The pair indeed proves that age is just a number.
Jerry & Jessica Seinfeld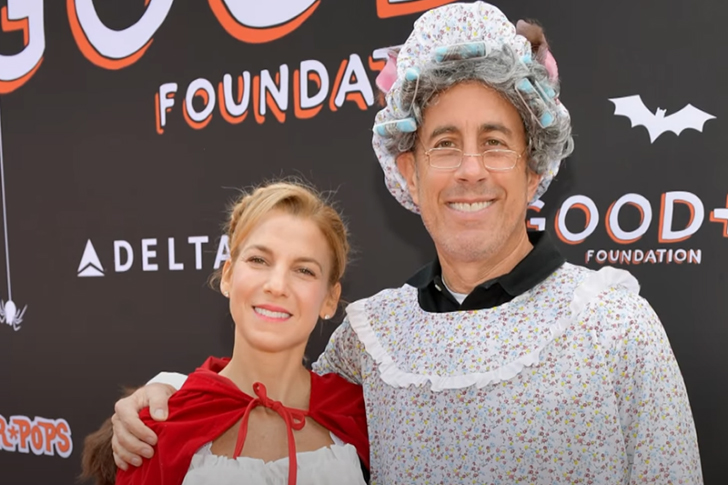 When Jerry Seinfeld and Jessica Sklar started dating twenty years ago, their marriage didn't seem destined for brilliance or longevity. Although the relationship was full of controversy from the outset, the couple would prove the naysayers wrong.
The backstory: Jessica and Jerry met at the Reebok Sports Club and fell in love. While the lovers were having a great time, there was one major stumbling block in their way: she was not only younger, but she was also a newlywed. She consulted a lawyer and legalized her separation soon after. Jerry proposed to her in New York City's fashionable SoHo Boite Balthazar in 1999. They got married after only seven weeks of dating. They may have a 17-year age difference, yet the proof of their love is in the longevity of their marriage, which appears to be entirely happy and productive.
Kevin Costner & Christine Baumgartner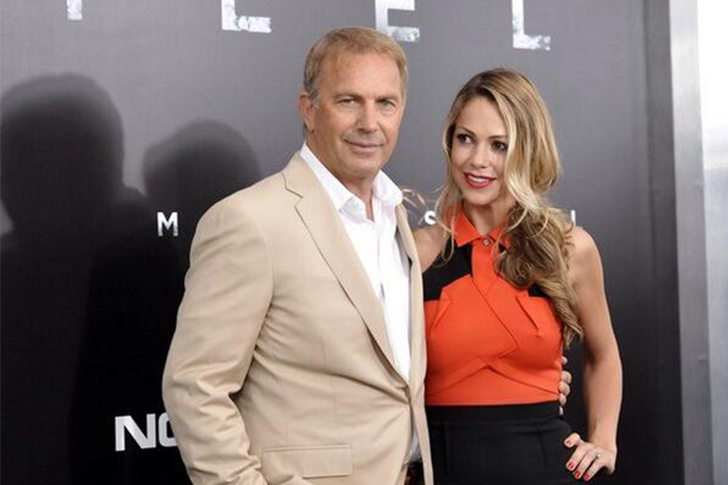 Dances with Wolves star Kevin Costner has found his true love in handbag designer, Christine Baumgartner, whom he married back in 2004. The age gap didn't matter to the two of them as their love story flourished. Though Costner was hesitant to marry Baumgartner before, he did pop the question later on. The two married on the actor's ranch in Aspen in front of their family and friends.
The couple were blessed with three children of their own whom they doted on. What's the secret to their 15 years of marriage? According to the Robin Hood actor, it was the ability to say sorry to his wife. The two have certainly kept their love alive over the years. It was a good decision for the actor to come back to Baumgartner after their initial split. With their investments in their marriage and their family, theirs is one of the best stories in Hollywood.
Elton John & David Furnish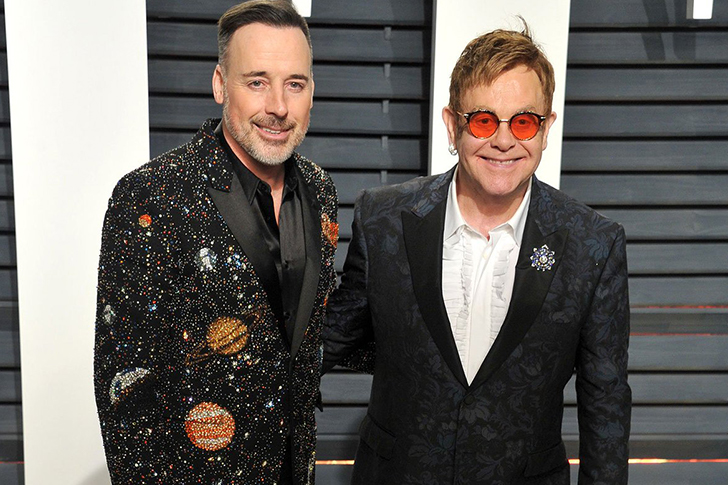 Age doesn't matter between married couple Elton John and David Furnish as they are now raising their family of four. The two met in one of the singer's party and the attraction was instant. After having dinner, the two were inseparable. The couple has since been married for thirty years and they are simply thriving with one another. They welcomed two boys in their family, Zachary and Elijah, who are being raised in a normal household.
The couple agreed to teach their children the importance of money. Although John is one of the music icons of today and has plenty of investment money for him and his family, he will not spoil his kids at all. They do have a happy relationship as their children are able to visit their friends whenever they want to. Now that they have two kids, the couple are more focused on doing what is best for their family.
Florence Pugh and Zach Braff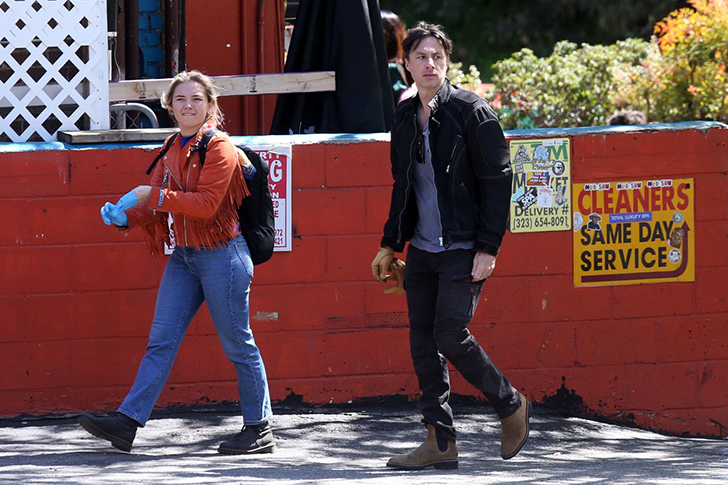 While the relationship between Florence Pugh and Zach Braff remains ever so strong, their love has generated a lot of media attention. He started to make advancements on her as early as August of 2018. They were confirmed to be together in December of 2019, after the Scrubs actor made a comment on the actress' Instagram post. While the post may have been done with no malicious intent, not all saw it that way. Regardless, it seems that their relationship has now been known to the public.
While their love is certainly strong, many have been fixated by their 21-year age gap, with Braff being the senior. This plagued much of the public perception of their relationship. As such, the couple was pretty much forced on the defensive, often addressing those who leave negative comments on social media. Despite this, it seems that they have made an investment to maintain their love in spite of massive pressure.
Pierce Brosnan & Keely Shaye Smith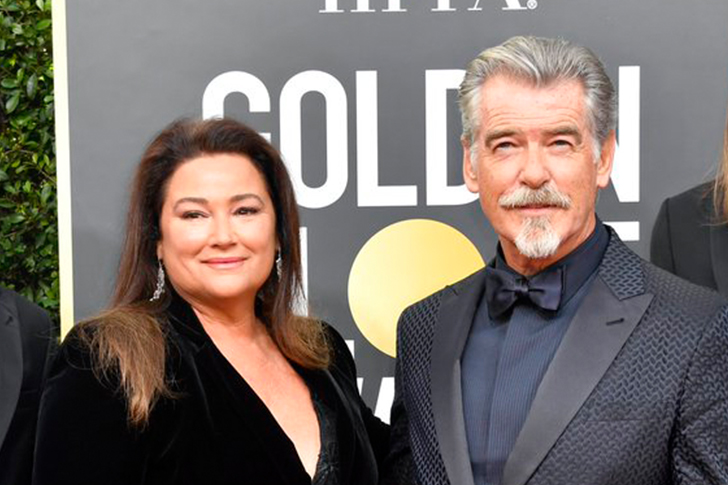 The 13-year age gap between Hollywood star, Pierce Brosnan and journalist, Keely Shaye Smith, is not a problem between the two. The couple met on a beach in Mexico and have been together ever since. Smith played an integral role on how the actor was able to get through his wife's passing. The former James Bond star gives her credit for helping him through the grieving process. In the process, he was able to move on from his late wife and find love again.
The couple got married in 2001 in Ireland. They were not shy about their romance. In fact, they were quite open about their support for one another. They are nearing their 20th wedding anniversary and it is clearly seen that the two still have eyes for one another. The couple has two children between them who are growing up to be fine kids under the watchful eyes of their parents.
Kate Upton & Justin Verlander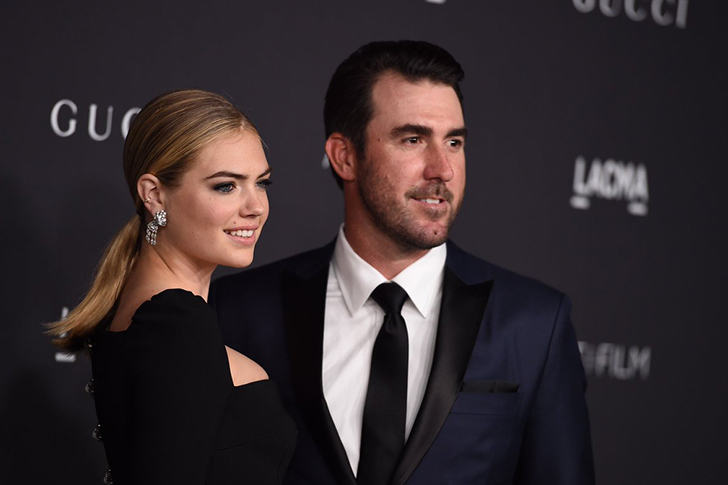 The meet-cute between model Kate Upton and MLB star Justin Verlander happened while doing a commercial for baseball. It was here that magic happened and a friendship began. The two kept their relationship under wraps until they made it official by stepping out together in an event. They had their ups and downs too, with the hot couple splitting for a while. However, it seems that they were destined to be together as they got back together while in the Bahamas.
The two tied the knot after Verlander and his team won the MLB championship series, and it was a lavish wedding too. They spent a good amount of their investment money for it and with good reason. Both stars are at their peak career! They have one child between them and are still active in their respective jobs. Being parents is their biggest role yet.
David Tennant & Georgia Moffett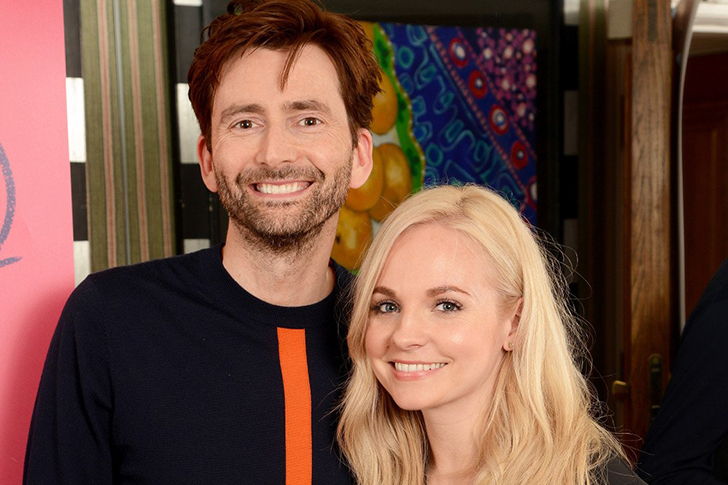 David Tennant is one of the most successful British actors of today. He was cast as the doctor in Doctor Who from 2005 to 2010 and was touted to be the best Doctor in the series. Tennant met Moffett on the set of Doctor Who, where sparks flew. Needless to say, romance bloomed over the years. The pair got married in an intimate wedding and have four children together. Moffett already has a child before meeting the Good Omens actor, whom he adopted later on.
Their age gap of 13 years was not the center of their relationship, as both refused to talk about it publicly. The couple is quite busy with their own gigs. Tennant is getting ready for the sequel of Good Omens, while Moffett is also focused on her work on the set and doing charity work as well. It seems that the pair found love in the best of times. They don't even need to think of mortgage payments since they are both earning well.
Dwyane Wade & Gabrielle Union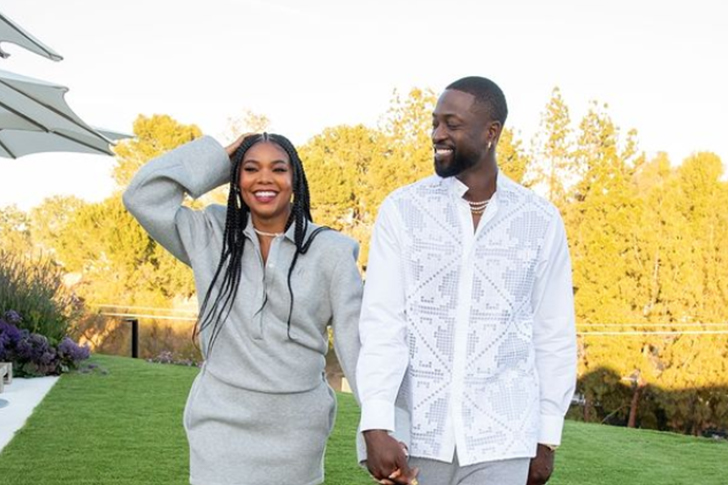 NBA star Dwyane Wade is nine years younger than Hollywood actress Gabrielle Union, but this did not stop them from having an amazing relationship. However, the actress initially believed that they wouldn't have anything in common until they started talking and texting one another. Though their relationship had a rocky start, especially after Wade's former wife took them to court, they were able to get through their low points to find an enduring love between them.
Union has acknowledged that things weren't all that good between them at one point. They even split up after a few years of dating, but the heart knows what it wants. The couple tied the knot in an intimate wedding and welcomed a daughter in 2018. Some would think that it would be a lavish wedding as both are stars in their own right, but they do know a thing or two about handling their finances. Perhaps they have a financial adviser to tell them how to keep their net worth at a good number for their future.
Hayley Roberts and David Hasselhoff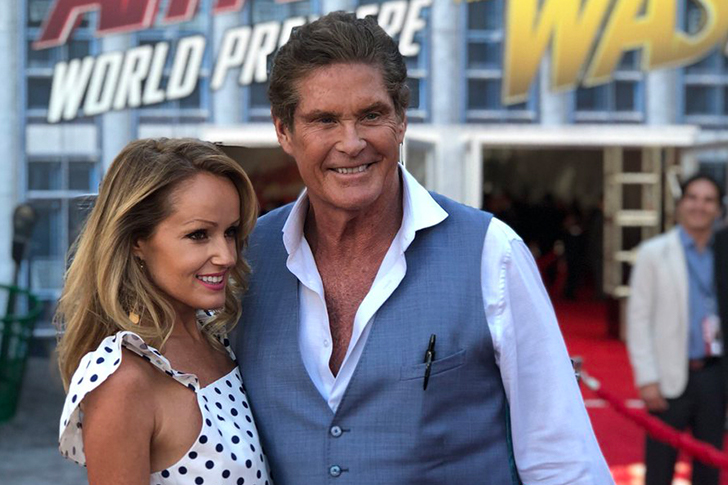 While David Hasselhoff has been an icon of Hollywood for decades, what one might not know is that he has been happily married to Hayley Roberts for three years now. Before they met, she was a shop assistant from Wales. They apparently first met back in 2011 when Hasselhoff was a judge on Britain's Got Talent. At the time, the auditions were held in Cardiff and Roberts caught the eyes of the Hoff. They subsequently exchanged numbers and photos. Soon, they had a four-day date in the Swiss Alps. In 2016, Hasselhoff proposed to Roberts, which she accepted. They tied the knot in Italy in 2018.
While they loved each other dearly, their age gap of 28 years is certainly eye-opening. Hasselhoff addressed the discrepancy, saying ironically that 'it's not going to be a perfect relationship.' To his credit, it seems that their relationship went off to a good start. Since then, they remain happily together. They often travel to Roberts' native Wales for vacation.
Mick Jagger and Melanie Hamrick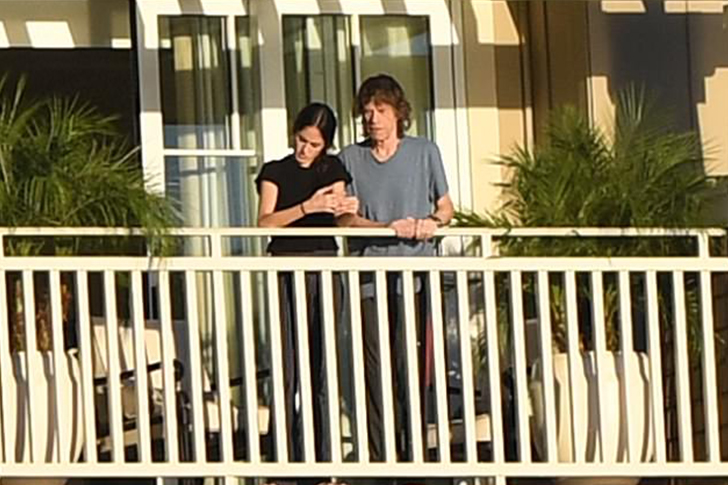 Mick Jagger has been no stranger to relationships. Throughout the years, he has been associated with several women. Recently, he has been romantically involved with ballerina Melanie Hamrick. The ballerina, who is 44 years younger than Jagger, has been with the British rock star for two years. They first met in 2014, during his split from L'Wren Scott, who was romantically involved with him for 13 years. Jagger and Hamrick met backstage in Tokyo. Shortly thereafter, they started dating.
Over the course of their relationship, they have done many collaborative works. In 2019, they produced a ballet play called Porte Rogue, which was choreographed to music by the Rolling Stones. They have one child, Deveraux, who was born in 2016. Their love seems to be quite going well. Recently, Jagger bought a property worth nearly $2 million in Florida for the family. It seems that he has been making an investment to settle down.
 Sean Penn and Leila George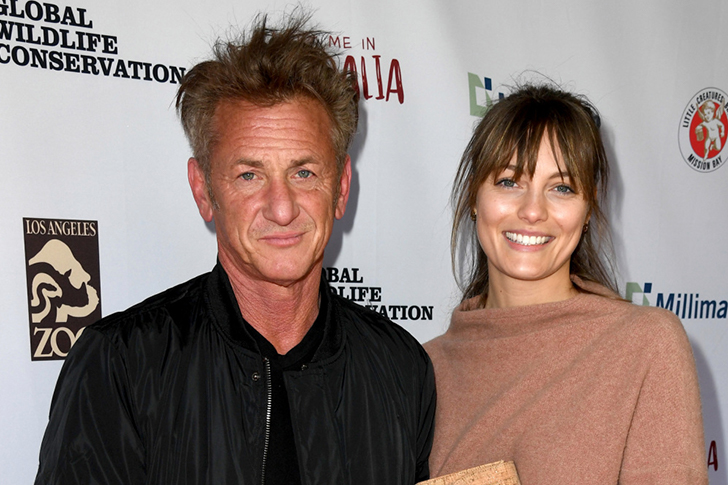 Sean Penn has been no stranger to relationships. He has been married to Madonna and Robin Wright. Recently, he has tied the knot with Leila George in August of 2020. George is the daughter of actor Vincent D'Onofrio. She and Penn began their relationship back in 2016. Their age gap of 31 years, with the actor being the senior, is certainly astounding. Regardless, they have remained in love. Not much is known about their relationship, as they keep details of their love secret to the public. Neither one of them has mentioned any details of their relationship on their social media, which is a big investment for them.
In 2020, they secretly tied the knot in a so-called an online ceremony wherein they exchanged their vows via Zoom. While they strived to keep their big day under the wraps, a guest of theirs leaked their wedding via a now-deleted Instagram post. Since their wedding, they remain firmly in love.
Olivia Wilde and Harry Styles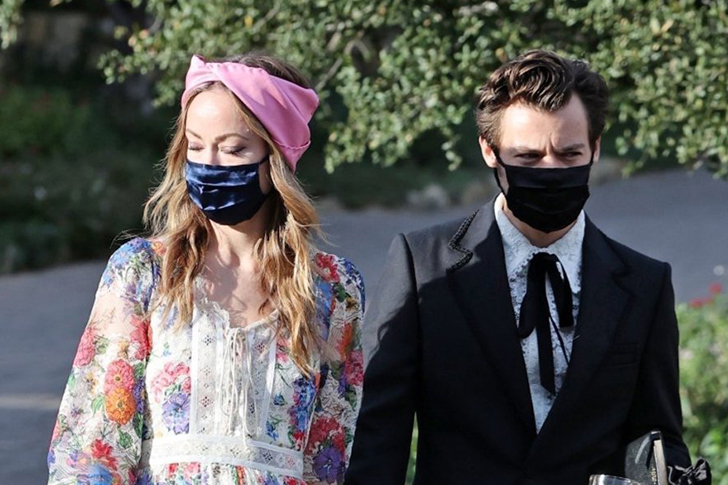 Perhaps one of the most unexpected relationships of 2021,    Olivia Wilde and Harry Styles have been madly in love with each other for months. They were first associated back in September of 2020 when Styles was cast in Wilde's movie Don't Worry Darling. In November of that same year, the actress and director praised him for his cover photo on Vogue. At the same time, Wilde had called it quits with her longtime partner, Jason Sudeikis. In January 2021, their relationship became public, after a few months of dating in secret. On Valentine's Day, Wilde posted a tribute to Styles on her Instagram.
Today, the couple remains together. This is despite their 10-year gap, with Wilde being the senior of the two. Despite their relationship being publicized, they still want to keep their relationship under the wraps. It seems that they have made an investment to keep themselves happy out of the public eye.
 Patrick Stewart and Sunny Ozell
While their love has made some headlines before, it seems that the love between Sir Patrick Stewart and Sunny Ozell cannot be quashed. They first met at a restaurant in New York in 2008. At the time, Ozell was a server working for the restaurant. According to Stewart, it was apparently love at first sight. Unlike his past relationships, the actor immediately gave his phone number to his future wife. However, it was purely a 'business transaction', as Ozell wanted to see the production of Macbeth but tickets for it ran out.
Upon learning that the two were, many began to notice their massive 38-year age gap. Stewart has said that Ozell's dad didn't like his daughter dating someone even just five years her senior. Initially, this complicated their relationship. However, Ozell's dad eventually came to like Stewart. They tied the knot in 2013 in a ceremony officiated by Sir Ian McKellen. Today, the couple remains steadfast in their love for one another.  Furthermore, they pretty much made an investment to keep their relationship under the radar.
Christian Slater & Brittany Lopez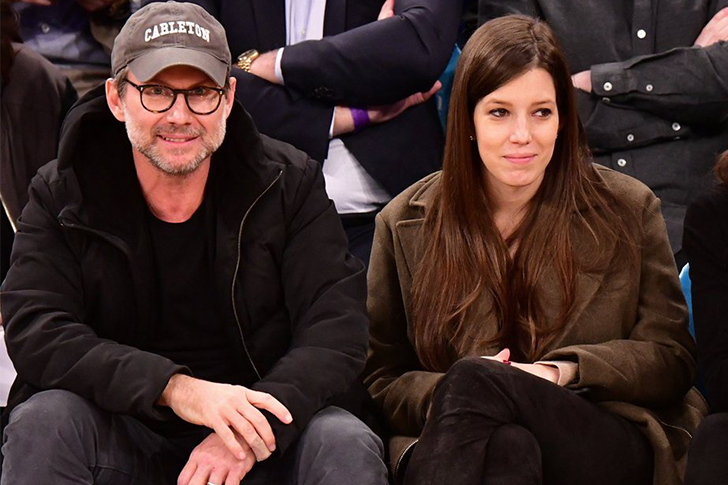 Mr. Robot star and producer Christian Slater met his future wife in Little Palm Island. Their meet-cute was funny enough as the actor thought that Lopez was proposing to the older woman she was with. Apparently, it was her aunt that she was with, and she was just taking photos for her. They ended hanging out, and after a few years of dating, the couple tied the knot in an impromptu wedding. They initially planned to get a marriage license but decided to get married right then and there!
Aside from their wedding, Slater later received his Golden Globe award for his Mr. Robot show. Clearly, their marriage started a cascade of good luck. Another reason why the happy couple are rejoicing lately is that they have welcomed a daughter. They haven't revealed her name yet as it seems that they are keeping things private as much as possible. To their credit, they have kept things private since their meeting and they are sticking to it even today.
Lily Allen & David Harbour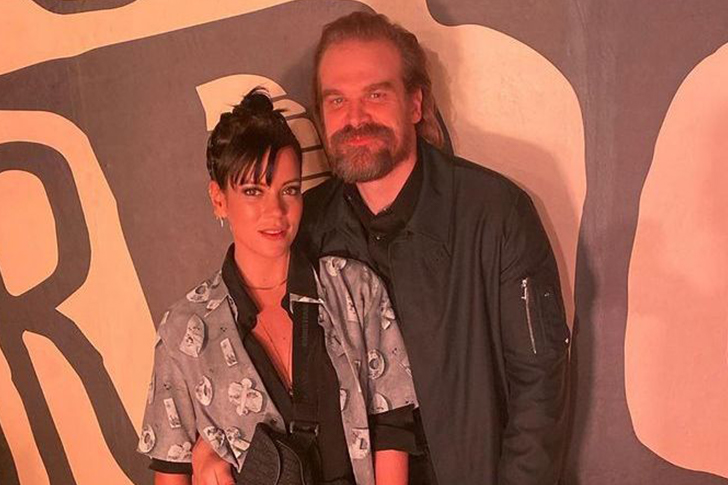 Some celebrities prefer to keep their personal lives low-key as much as possible. Take British singer Lily Allen and Stranger Things star David Harbour, for example. Many were surprised to hear that the two tied the knot recently since many were not even aware that they were dating. The fact that Harbour is 10 years her senior also made for some juicy gossip in the entertainment industry.
The Black Widow star revealed that the two met while he was not in the best of shape. However, seeing the singer loving him still made him realize that she was good for him. He made it a point to marry her after her children started asking what they should call him since they get to hang out with them. It seems that the two are enjoying being married to one another. With the couple finding success in their own respective careers, their investments will surely be for their growing family.
 Daryl Hannah & Neil Young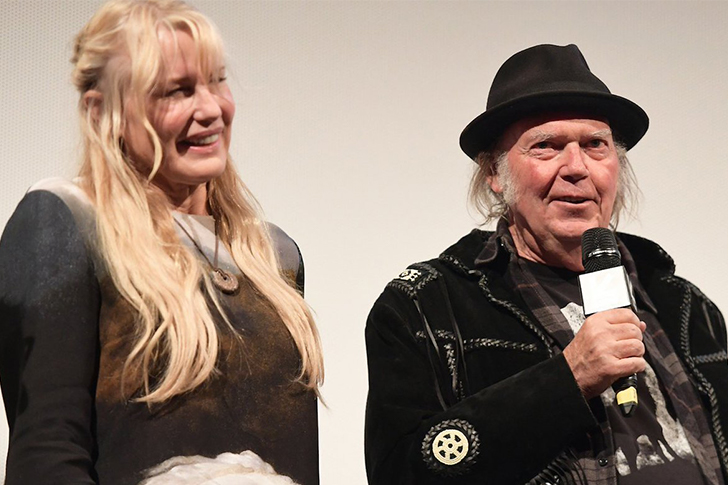 Daryl Hannah and Neil Young are some of the most respected figures in Hollywood today. She is an actress and activist best known for her performances in The Furry, Blade Runner, and Sense8. Meanwhile, Young is a musician widely famous for his award-winning albums, Harvest, After the Gold Rush, and Everybody Knows This Is Nowhere.
The two got together back in 2014 when Young was 69 and Hannah was 54, making their age gap 15 years. The couple is rather private about their relationship and does not reveal much. However, we do know that they got married in 2018 after a few years of dating. They also have a couple shared interests, especially in charity and philanthropic works. Both have a great degree of concern for the environment and have been campaigning for its protection and conservation for years. In fact, they have conducted interviews and talks over the years in support of the cause.
Mariah Carey& Nick Cannon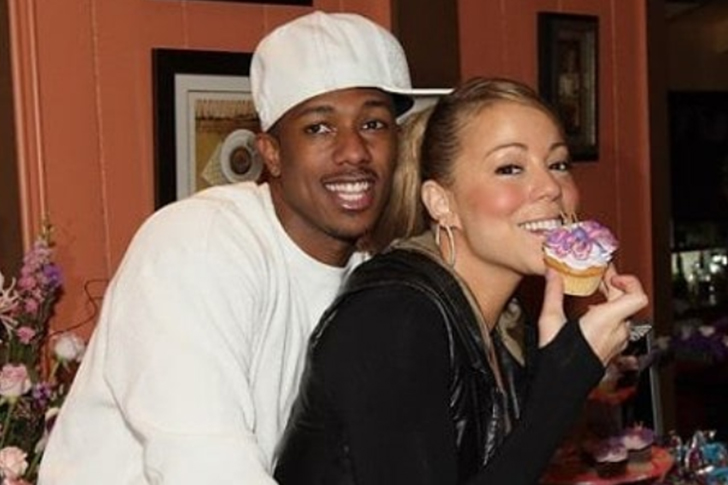 Mariah Carey and Nick Cannon's relationship may be a thing of the past, but it was certainly one for the books. Despite being born one decade apart, the former lovebirds managed to have an eight-year long marriage.
Although several people consider the two as an unlikely pair, that didn't stop them from pursuing a romantic relationship back in 2008. It was a six-week whirlwind romance culminating in an extravagant island wedding in Carey's private property in the Bahamas. On April 30, 2011, Carey and Cannon became parents to Moroccan and Monroe Cannon. Sadly, their highly publicized romance ended in 2016, but the two continue to work together in raising their two kids. Considering that both of them are earning more than enough, we're very certain that their children will never have to worry about paying student loans in the future.
Tom Cruise & Katie Holmes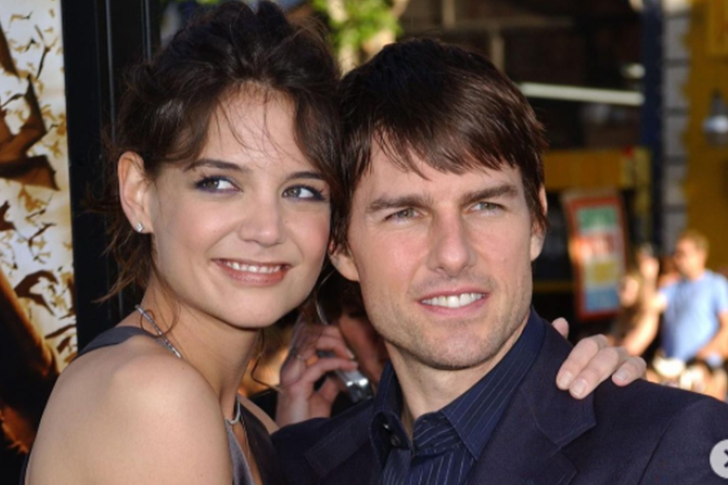 When we think back to the "It" couples of the early 2000s, Katie Holmes and Tom Cruise's names are definitely right at the top of the list.
Before getting together in 2005, both actors were in serious and committed relationships. Cruise was married to Australian actress Nicole Kidman, while Holmes was engaged to Chris Klein. Neither of those worked out, allowing for the two to fall into each other's arms. In the same year, the two started dating, got engaged, and fell pregnant. The following year, they got hitched in a lavish ceremony in Italy. The pair did all this despite their 16-year age gap. However, the pressures of maintaining a family in Hollywood eventually got the best of their relationship. By the summer of 2012, both actors made appointments with their lawyers to push through with their separation. The former couple has moved on from each other since then.
Lisa Bonet & Jason Momoa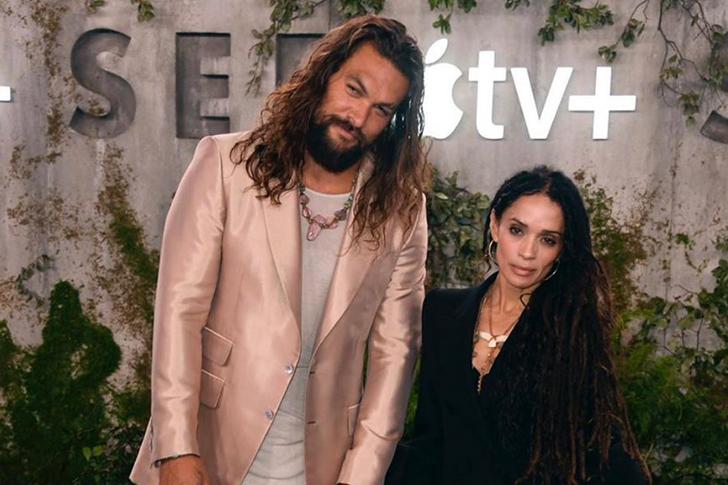 Hollywood is indeed filled to the brim with good-looking couples, and there's no question that Lisa Bonet and Jason Momoa are among those. However, with their 12-year age gap, they also easily fit among celebrity couples who say that age is just a number.
According to the actor, he developed a crush on his wife long before he even met her when he was only 8 years old. Years after first seeing his would-be wife on TV, Momoa finally got into a relationship with Bonet when he was 26 and the actress was 38. Not long after that, the couple became parents to their two kids, Lola Iolani and Nakoa Wolf Manakauapo Namakaeha Momoa. The couple has been building their lives and investments since they got together in 2005, but it wasn't until 2017 that they decided to tie the knot.
Josh & Kathryn Brolin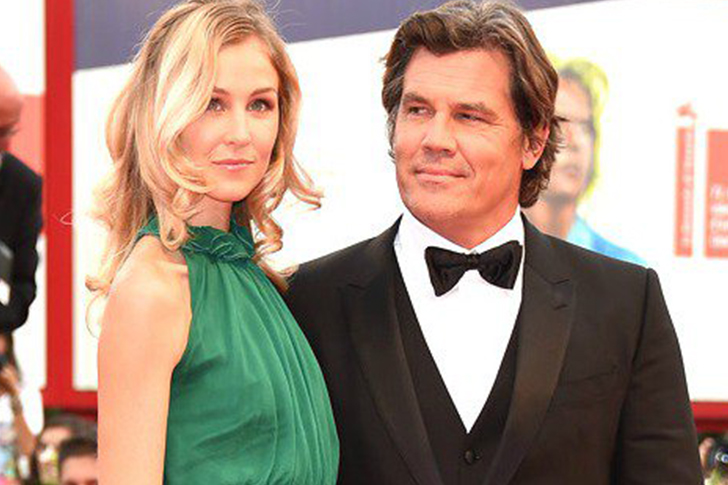 Widely recognized for his villain character Thanos in the Marvel Cinematic Universe, Josh Brolin has also brewed a different persona outside of the cinematic lenses. Outside of his career as an actor, Josh is quite famous for being a lady's man. However, it seems like a very special lady by the name of Kathryn Boyd-Brolin has captured the actor's heart for good.
Kathryn and Josh began their romance back in 2013 when the former model was 26 years old and the actor was 45 years old, making for an 19-year age difference. The pair initially kept their affair private, given that lawyers had just finalized the actor's separation from his previous partner. After three years of dating, Josh and Kathryn finally decided to tie the knot in 2016. Their daughter, Westlyn Reign, followed two years later. Nowadays, the couple prefers to keep their lives under wraps.
Marc Anthony & Mariana Downing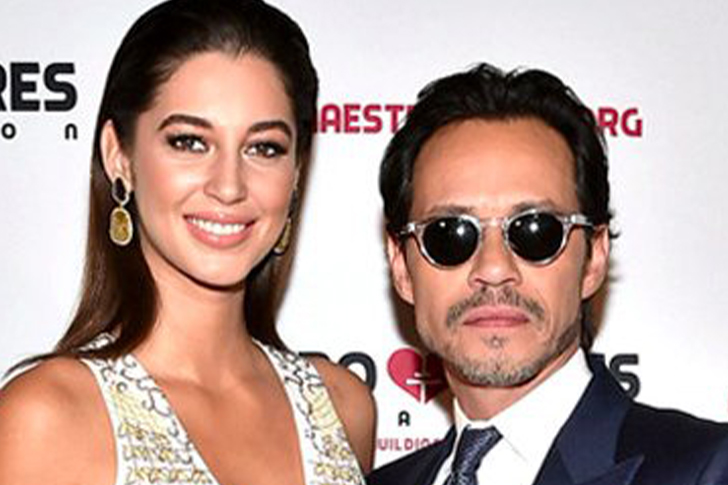 It's no secret that Latin singer Marc Anthony has had some pretty interesting relationships. That includes his relationship with Mariana Downing.
According to sources, the two met and got close when they had dinner in Miami. Several details about their relationship are unclear, but we know that the two started dating months before they became "Instagram official." The two kept much of their relationship discreet, considering that lawyers had just finalized his split from Shannen De Lima when the two began a romance. However, it has also been said that the two would often jet-set across the globe and go on luxurious vacations to the Caribbean whenever they had the chance. Downing would also accompany Anthony to shows and red carpets abroad. However, the two eventually split with no clear reasons as to why. Both of them have since moved on with their lives.
Ronnie Wood & Sally Humphreys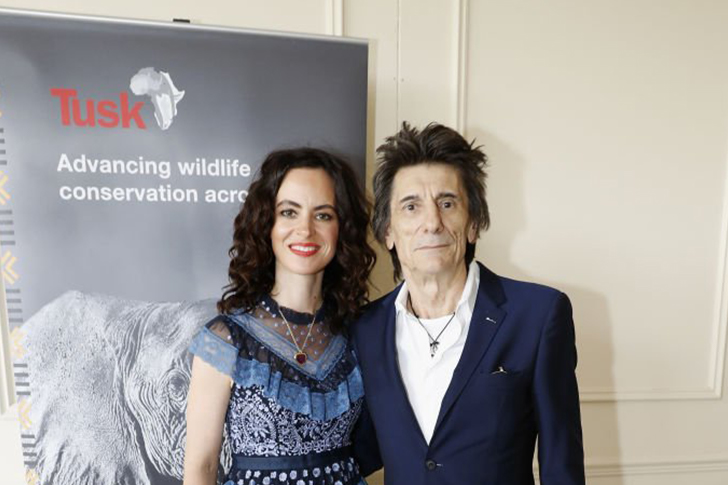 Besides his colorful career, Ronnie Wood also enjoyed a vibrant love life. He's been in love a couple of times, but his heart now belongs to entrepreneur Sally Humphreys.
The Rolling Stones member married his wife in 2013 and has welcomed two daughters since then. Humphreys, who owns a production company, is 31 years Wood's junior. However, despite their age, she said that she still wants to have more children with the singer. That might raise a couple of eyebrows out there, but it's Hollywood. Anything is definitely possible. For now, though, the couple could focus on increasing their credit score. Not that it would be a problem, considering that both of them are highly successful in their own fields. They're also quite busy raising and taking care of their children. The couple is also snapped stepping out in public for some much-needed rest and relaxation.
Sylvester Stallone & Jennifer Flavin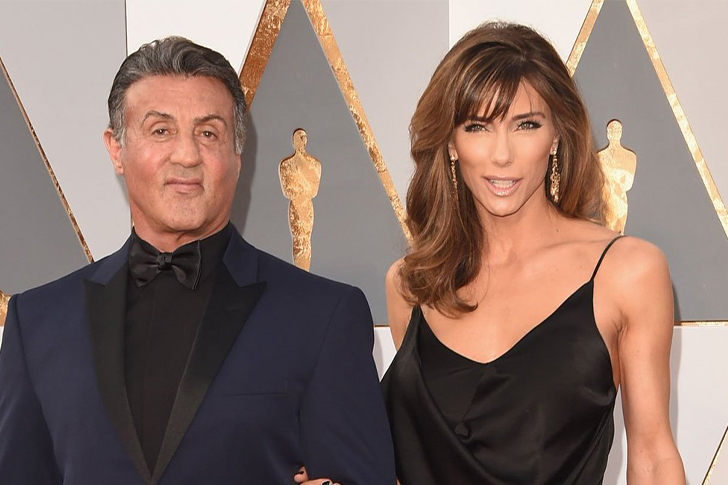 When it comes to relationships, Sylvester Stallone and Jennifer Flavin have a lot to brag about. Not only have the two defied the challenges of their 22-year age gap, but they have also been one of the most enduring Hollywood couples with 30 years under their belts.
Stallone and Flavin have been together since 1988 after meeting on the set of the actor's hit film, Rocky V. In 1996, eight years after they started dating, the couple had their first daughter, Sophia, followed by their lovely wedding in 1997. They welcomed two more children after that, Sistine in 1998 and Scarlet in 2002. The couple is clearly succeeding in keeping their marriage away from the lawyer's office. The married couple is no longer as active on screen as before, but their children have taken on the mantel and pursued careers in the industry. Sistine, for example, is now an up-and-coming model.
Dane Cook & Kelsi Taylor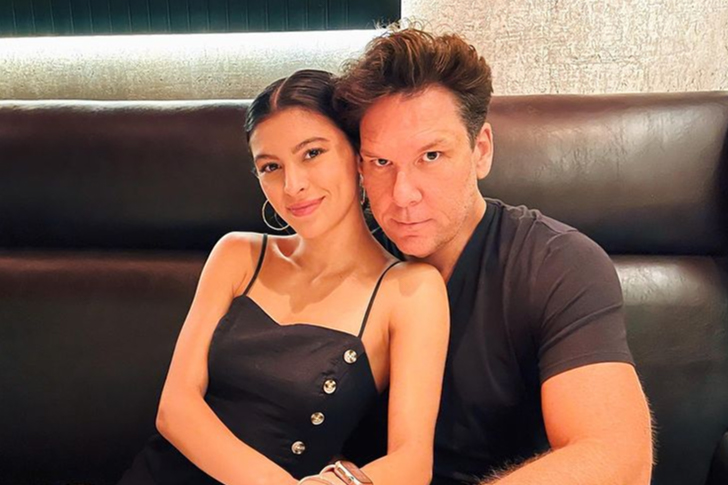 Dane Cook inched his way into people's hearts through humor, but only one lucky lady won over his affection. That lady is none other than 22-year-old singer Kelsi Taylor.
According to the comedian himself, he met his gorgeous girlfriend when she came over for a game night at his house. He also revealed that despite their 26-year age gap, both of their families are supportive of their relationship. Of course, the comedian and the singer were well-prepared for criticisms regarding their relationship, but the two have managed to keep their flame burning for three years now, and it seems like their romance isn't going anywhere. The couple has not revealed any plans of getting married yet, but fans have seen them spending their investment money on fancy vacations. Who knows, maybe one of these days, they'll actually take their relationship to the next level.
Warren Beatty & Annette Bening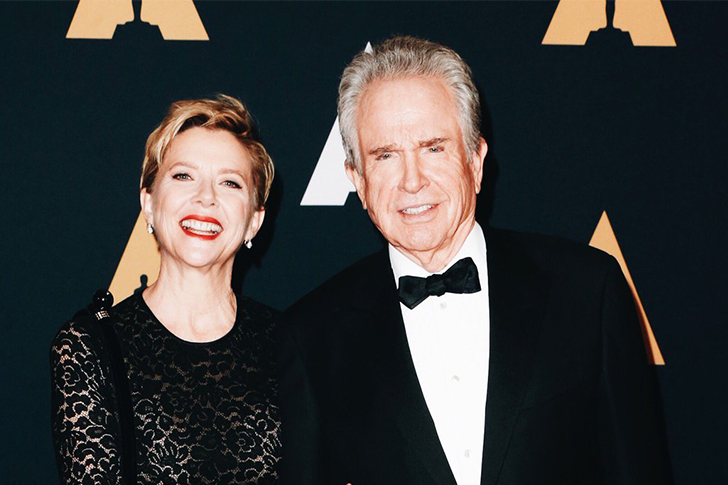 Warren Beatty and Annette Bening have conquered so many odds in the industry, including overcoming the hurdle of having a huge age gap. However, the couple doesn't really consider their age as a challenge in the first place.
The pair began dating in 1992, when Bening was 33 and Beatty was 54. Theirs was definitely a case of the right person- right time, especially since the actor said that there was no doubt in his mind that he'd marry the actress since the first time he met her. Since getting married, the two love birds have grown their careers, their investments, and of course, their family. Throughout their marriage, Bening and Beatty welcomed four children: Stephen, Benjamin, Isabel, and Ella. The couple is still active in the industry today, but they prefer to keep much of their private affairs under wraps.
Elon Musk & Grimes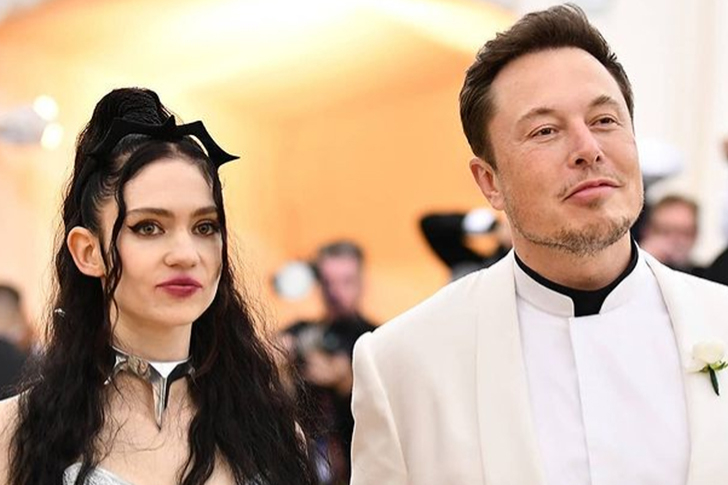 Whether you're a tech fanatic or not, there is absolutely no way in the world that you haven't heard of billionaire mogul Elon Musk.
The brains behind the futuristic car brand Tesla has been the topic of much news lately, including his relationship with Canadian tech-pop musician Grimes. True to their high-tech personas, they met in the most modern-day way possible: through Twitter. Grimes and Musk casually exchanged tweets on the famous social media network, and before anyone knew it, they were locking arms at the Met Gala. There was definitely some scrutiny around their relationship, but despite the criticisms and the 17-year age difference, the two are still very much together today. In fact, aside from his billion-dollar investments, Musk has also grown his brood to include his one-year-old son with the singer, whose name we won't even try to pronounce.
Larry King & Shawn Southwick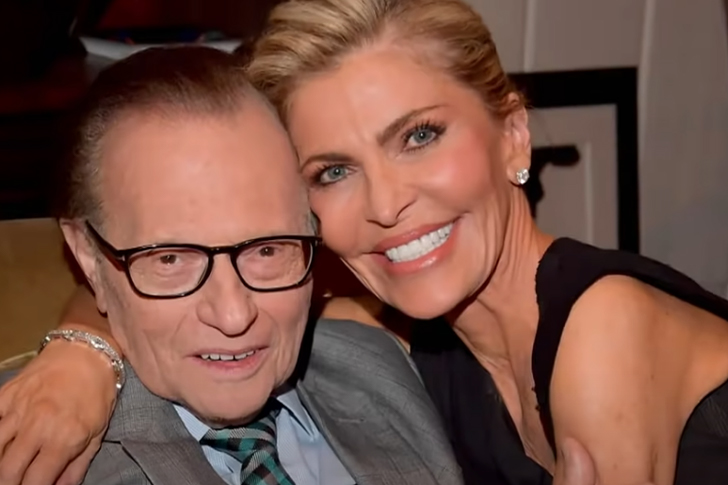 For decades, Larry King rubbed shoulders with some of the world's most prominent and powerful figures. To Shawn Southwick, however, he was simply her husband.
Of course, with so much influence and reach, King became quite known for his way with the ladies. The journalist had a few relationships under the spotlight's glare, and one of those relationships was with Southwick. The host married her in 1997 and welcomed two sons with her. Much of their personal affairs were kept private by the couple, but they made headlines in 2019 when they decided to enlist the help of their attorney to end their marriage of 22 years. The reason? Well, according to the broadcast icon, their 26-year age difference was partly to blame. It just goes to show that maybe sometimes age isn't just a number. Southwick was King's last wife.
You've Reached The End